Top 10 Client Onboarding Software for Your Business
A business is only a business if it has customers. Right? So clients are the basis of all your marketing strategies and business operations. Everyone understands how tough it is to attract new clients, which should be your top focus while running a company. But here's the thing: persuading prospects to test your solution is only half the battle. When people sign up for your solution, you must also explain how to utilise the new tool.
This is where client onboarding software comes in. They are tools that use advanced features to ease the customer experience and assist consumers in becoming comfortable with your app or service.
According to Wyzowl, over 63% of customers believe that onboarding – the level of support they are likely to receive post-sale – is a critical factor in their decision to purchase in the initial stage.
This article will discuss the top 10 Client Onboarding Software that can help web design companies to automate the onboarding process for their clients and customers to enhance the customer's experience and conversions rates.
And from the special survey of conducting meetings with different clients and customers of different companies the customers are more satisfied from those companies that provide customers assurity to contact them if they suffer in any problem after some time. And phoenix web design company is one of the best web design & development company in the USA that provides customers to talk with them without any hindrance before and after the completion of their tasks.
What is a Client Onboarding Software?
Also known as customer onboarding software, client onboarding software is a tool that helps in using and managing software deployments, as well as onboarding your clients with advanced features and problem-solving abilities that allow the client to adapt and journey process.
Why Is It So Important to Choose the Right Client Onboarding Software?
Client onboarding software is a new area of SaaS and software, only lately becoming popular. It is becoming popular due to it providing the latest software development methodologies about different automated services due to people converging more towards it. Effective customer onboarding may make or break your web design company. According to TechCrunch, one out of every four mobile apps is abandoned after its initial launch, while Andrew Chen reports that 77% of users abandon an app within 72 hours after installing it.
People will only quit if they can comprehend your product/app UI, are assaulted with many features immediately, or need help knowing where to begin using the product.
Bad onboarding may cause a big chunk of customers to quit within the first few weeks of logging. To avoid losing new clients, use the correct stack of customer onboarding tools to welcome and educate them on utilising their new technology effectively.
Effective client onboarding can result in the following:
Higher customer retention
Lower support costs
Lower churn rate
Savings in money and times
Increase in revenue
Better customer experience.
10 Best Client Onboarding Software in 2023

1. Whatfix
Whatfix is a digital adoption platform that offers performance assistance, user onboarding, and staff onboarding solutions. It was launched in 2014 and has 500+ clients worldwide.
Whatfix is best because of its features like step-by-step coaching, automation, etc. In addition, it minimises time, support calls, and costs. It has offices in the USA, India, the UK, and Melbourne, Australia.
Features:
Enhance user adoption by emphasising critical program features.
Reduces overhead expenses by giving users self-service alternatives.
Provides one-click flow automation and changes material rapidly.
Improves user retention by measuring and comprehending analytics data.
Pros:
Customer service is outstanding.
User-friendly and simple UI.
Advanced customization is possible.
Cons:
There are callouts and carousels from the past.
Improvements in UI/UX, analytics, and automated translation are recommended.
Pricing:
A free trial is available.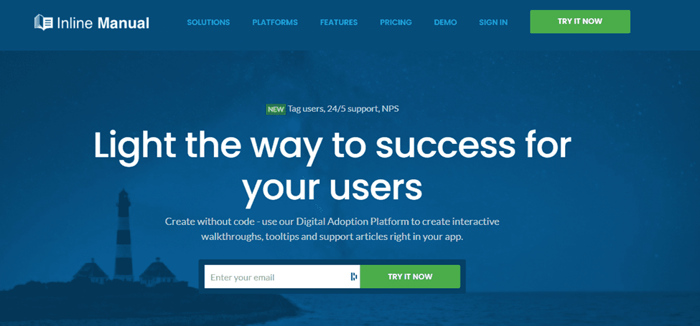 2. Inline Manual
The Inline Manual customer onboarding platform allows you to build tooltips, interactive walkthroughs, and support articles directly in your app, with no scripting necessary.
Inline Manual is the best for customer support. Inline Manual is a superb client onboarding platform trusted by 500+ organisations, including Snapchat, Fresh-desk, and UNICEF.
Features:
Send in-app messaging to user groups.
Version control is necessary for productive collaboration.
Hotspots to attract user attention.
Pros:
The customer service is excellent..
Through feedback and NPS surveys, it aids in a better understanding of consumers.
Cons:
There are fewer choices for tailoring user data analytics.
Improvements to the admin interface are requested.
Pricing: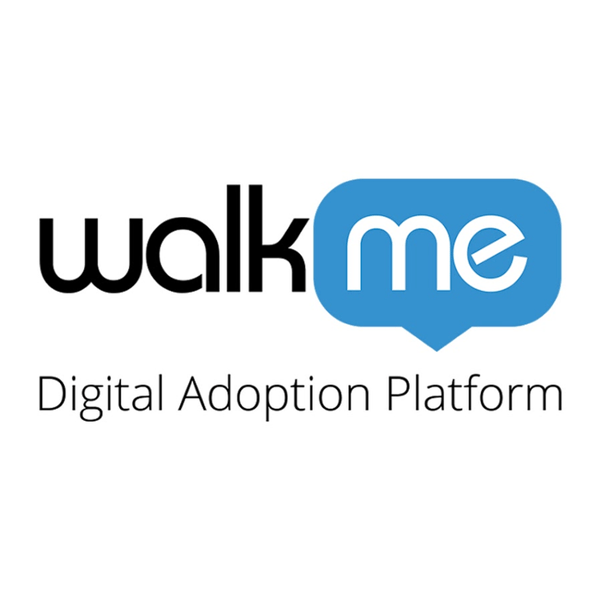 3. WalkMe
WalkMe is a Digital Adoption Platform that assists clients in streamlining onboarding. They offer services like c customer care, client onboarding, and customer success.
WalkMe interfaces with dozens of your favourite platforms, like Google Analytics, Salesforce, Slack, Live-Chat, Azure Active Directory, and Zendesk.
Features:
Digital transformation solution.
Comprehensive analytics.
Employee onboarding programs.
Pros:
Its users' security is a top priority.
It is well equipped with impressive features.
It respects the privacy of its customers and provides excellent customer service.
It meets the global standards.
Cons:
It could be difficult to use WalkMe
Pricing is on the expensive side
Pricing:
WalkMe's starting price of USD$9,000 per year makes it appropriate for larger enterprises.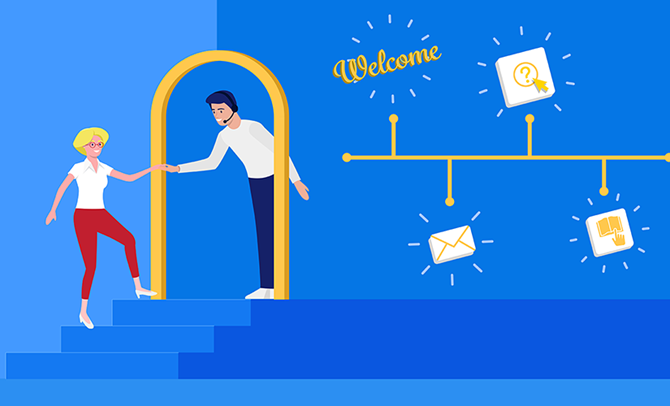 4. Jotform 
Jotform is a unique type of onboarding software. It provides several templates for managing and maintaining your HR, employee, and customer information lists. All of the templates are easily adaptable. In addition, the spreadsheets may be maintained and downloaded from any device.
Features:
Client Onboarding
Employee Onboarding New Tenant Checklist
HR Onboarding Project Onboarding
 Pros:
There are many templates to pick from it.
Highly customizable
Cons:
It is free to use.
When it comes to onboarding management, the features are limited.
Pricing:
Bronze: $39/month
Gold: $129/month
Silver: $49/month
Free Plan available.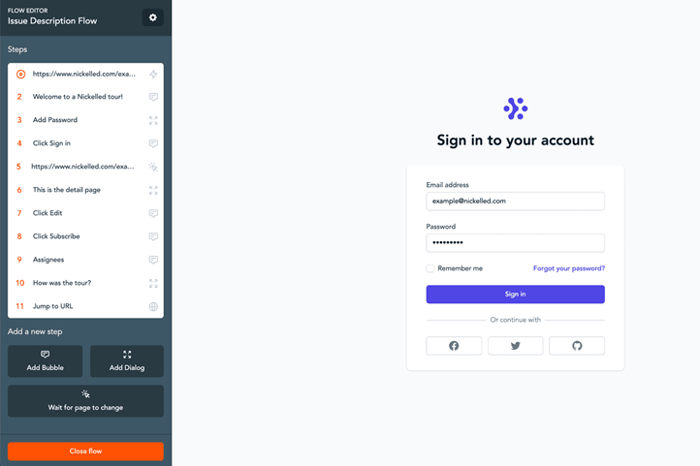 5. Nickelled
Nickelled provides a "real" client onboarding experience in that it is interactive, entirely immersive, self-paced, and yet as simple to play as a video.
Nickelled guided tours are available everywhere and do not require software or code installation because they are supplied from the cloud.
Features:
Brilliant UI.
Interactive experience.
There are no code modifications or plugins to install.
Pros:
The user interface is simple.
You may easily change pages around and add material on the fly.
The Nickelled crew is highly attentive and swiftly answers all of my queries.
Cons:
The mobile version of the software was still a work-in-progress at the time of writing this article.
Pricing:
Starting price is $299.
Complete Package – $399 per month for 100 tours.
Academy Package – $199 per month for five academies.
Guides Package – $199 per month for 25 tours.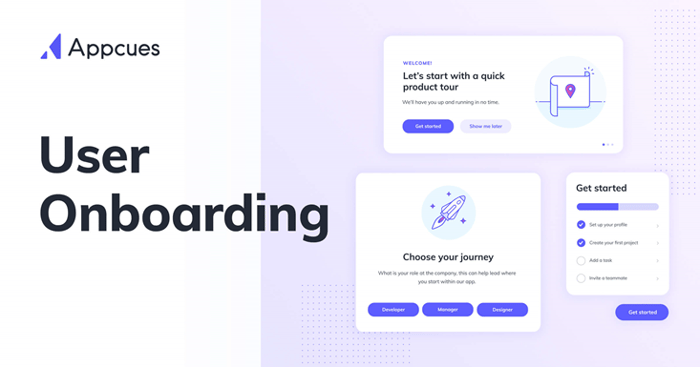 6. Appcues
Appcues allows your app to add suggestions or "cues" and advice to guide new users. It helps web design companies to improve the process of connecting new people to their offerings. The platform, primarily focused on mobile apps, also allows you to generate in-app NPS and CSAT surveys to get user feedback on your onboarding experience.
Features:
Communicate with your analytics tools.
Emails should be coordinated with in-product messaging.
Send user data to your CRM.
Pros:
Appcues is simple to use.
You may create templates to customise future modal windows and tooltips easily.
They have excellent customer service.
Cons:
Appcues does not enable you to track clicking the X in the upper right corner to end a modal window.
The checklists are helpful, but they might be more effective.
The NPS tool is helpful, but it might be more robust.
Pricing:
$249/month for the Essentials plan
$879/month for the Growth plan.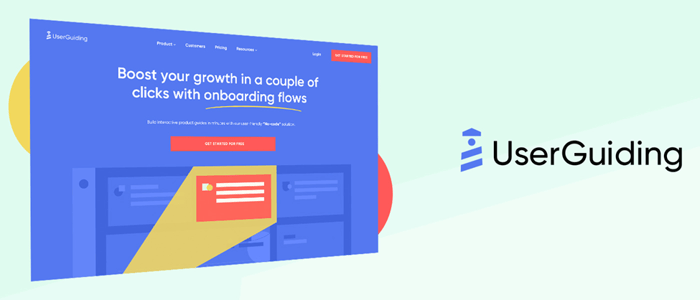 7. UserGuiding
UserGuiding is a reasonable user onboarding software that covers services like product engagement, feedback gathering, reporting and targeting, customizations, integrations, support, and more. It is trusted and recognized for worldwide and well-known companies like Canopy, OLX, Premise, and many more.
Features:
Analytics tools are provided to help companies design goods that are more effective.
The Net Promoter Survey is available to measure user insights and satisfaction.
Pros:
Walkthroughs enable workers or consumers to accomplish activities or jobs skillfully.
Non-technical persons can use a user-friendly guided creation method.
Reduce churn by employing interactive walkthroughs.
Cons:
Pricing is excessive in comparison.
The website does not offer live chat.
Pricing:
Professional Plan- $399 per month
Basic Plan- $99 per month
Corporate Plan- $699 per month.
A 14-day free trial is available.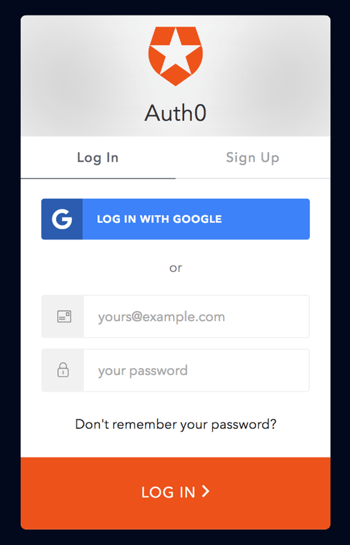 8. Auth0
Auth0 removes friction from the login process by providing authorization and authentication as a service. As a result, your website visitors may easily and quickly log in using their preferred third-party app- Google, Twitter, Facebook, or LinkedIn- or use a standard email and password to enrol for your product.
Features:
Detection of password breaches.
User administration.
Pros:
It was a wonderful experience.
Excellent explanations and coding.
It is adaptable and has shown to be an excellent option for our products.
It's able to put together a solution quickly.
Cons:
The following functionalities must be added to the management console: Look through programs or databases.
Lack of support for a disaster of data recovery .
It's difficult to tell if I've set up the product appropriately.
Pricing:
Start for $23.
$240 to $800/month for professional.
$130/month for essentials.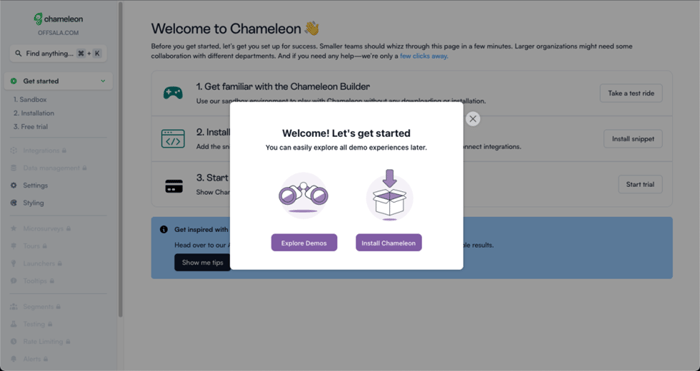 9. Chameleon
Chameleon enables you to provide Slack-like user onboarding via contextual messaging and guided tours. In addition, you may collect customer feedback using surveys such as NPS, CES, and CSAT within your app.
Features:
Use your emoji's, typefaces, and unique design components in your onboarding information.
Make your onboarding experience more personalised and targeted using Segment, Mixpanel, Salesforce, HubSpot, Amplitude, and Stripe data.
Pros:
It is adaptable and has outstanding performance; message tweaks are also accessible.
Cons:
A bit complex to use and can take many days and days to get used to it.
Pricing:
$279/month for the Startup plan
$600/month for the Growth plan.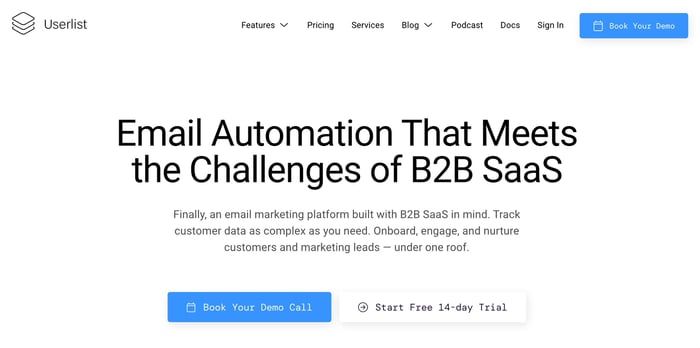 10. Userlist
Userlist is a SaaS email automation platform that offers services such as user onboarding, lifecycle email, marketing email, in-app messaging, segmentation, and many more. It was founded in 2017 to assist SaaS firms with email marketing automation.
Features:
It sends behaviour-based marketing using a simple HTTP API.
Free planning worksheets are available for a much smoother start.
They are available for both server-side and client-side tracking.
Pros:
Simple to use UI with valuable tutorials.
Good client service.
Cons: 
No mobile application is available.
Pricing:
$99/month for up to 5000 users.
A 14-day free trial is present.
Conclusion
Yes, client onboarding software can indeed be essential for businesses, as it can streamline and automate the onboarding process, leading to better customer experiences and increased efficiency. By using client onboarding software, businesses can manage the entire onboarding process, from collecting customer data to verifying their identities, setting up their accounts, and providing them with the necessary resources and support.
Furthermore, client onboarding software can also help businesses improve customer retention and product adoption by providing personalised experiences and ensuring customers receive the resources they need to succeed with the product or service.
There are numerous client onboarding software options available, each with their own set of features and price options. Businesses should carefully evaluate their needs and budget when selecting a client onboarding tool to ensure it meets their specific requirements.
And once you select the right client onboarding software for your business, you would do well to avail the services of a good client onboarding agency to help you make the whole onboarding experience smooth and successful for your clients.