The 100 Best WordPress Plugins
WordPress is by far the most popular system for managing websites. In part, this is because you can adapt the platform for any purpose using plugins. Whether you're a budding blogger or an aspiring e-commerce entrepreneur, there's a tool out there to match your needs.
The only question is, which ones should you install?
We created this epic guide to provide the answer. In the list below, we're going to introduce the hundred best WordPress plugins known to humankind — including some exciting new entrants in the AI space.
The Best Website and Page Builder Plugins
There are thousands of great ready-made themes for WordPress, but if you want to make something truly unique, try working with these page builder plugins:
1) Essential Blocks

If you're new to using page builders, Essential Blocks is a great starting point.
Designed to extend WordPress' Gutenberg editor, this plugin gives you more than 40 pre-styled blocks to work with. Each block is customizable, and you can use them in both pages and posts. If that sounds like too much hard work, you can access 1,000 full-page templates through an add-on subscription.
Key Features:
Extends Gutenberg editor
Over 40 element blocks
Responsive designs and fast to load
Pricing: Free; Pro license with extra blocks is $49 per site
2) Elementor
If you're just starting your website, you can benefit from using a page builder plugin such as Elementor. This tool has a drag-and-drop editor to design your website's appearance on the front end. You can also import pre-designed pages, blocks, and templates to speed up the creation process, and get creative with animations and motion effects.
Key Features:
Over 40 free widgets
Performance improvements with reduced CSS and JavaScript files
Ready-to-go website kits and templates
Pricing: Free version with limited features; Elementor Pro starts at $59 per year
3) Beaver Builder
In comparison with many drag-and-drop page builders, Beaver Builder uses "clean" code that conforms to WordPress standards. This means your work will remain intact, even if you choose to remove the plugin later. You also get a good range of design elements to choose from, and a choice between visual and in-line editing.
Key Features: 
Drag-and-drop editor that leaves behind "clean" code
Responsive designs featuring over 30 elements
Excellent loading speeds for a page builder
Pricing: Free Lite version with limited features; Premium plans start at $99 per year.
4) Spectra
Designed to work in tandem with the Gutenberg editor, Spectra serves up over 20 full website templates that work with the free Astra WordPress theme. If you prefer to take control yourself, you have a generous supply of stylish blocks to play with. What's more, this free tool works nicely with various other plugins, including WooCommerce.
Key Features:
Page builder plugin designed to extend Gutenberg
Over 20 pre-made site designs that can be installed with a click
Works with other plugins, including WooCommerce, LifterLMS, and more
Pricing: Free
5) Cornerstone
A relative newcomer, Cornerstone is a powerful theme builder that combines pre-styled elements with extensive options for design customization. Aimed at professionals and advanced WordPress users, this plugin offers an impressive array of tools, and it delivers excellent performance thanks to a lightweight codebase. Plus, it has great SEO features built in.
Get Content Delivered Straight to Your Inbox
Subscribe to our blog and receive great content just like this delivered straight to your inbox.
Key Features:
Theme builder with element library and conditional logic
Extensive design customization options
Lightweight plugin that delivers "clean" semantic code
Pricing: $69 one-time fee, or available in a yearly subscription
6) Themify Builder
With 60 pre-made layouts and the same number of animation effects, Themify Builder is a page builder with plenty to offer. This plugin delivers the usual drag-and-drop editing experience, with plenty of modules and custom styling options. It hasn't quite received the same level of admiration as other builders in this roundup, but it's still a solid, free option.
Key Features:
Drag-and-drop page builder with over 60 predesigned layouts
Customizable responsive styling and adjustable columns
Full revisions history
Pricing: Free
7) Otter Gutenberg Page Builder
Gutenberg is WordPress' built-in editor for designing posts and pages. While it does have some pre-designed block patterns, it might have more limited functionality than you expect. Fortunately, the Otter Gutenberg Page Builder plugin extends the features of the Block Editor — without drastically slowing your load speeds.
Key Features:
Many block types, including the Maps Block, Product Review Block, About Author Block, and more
Over 50 different block templates
Built-in responsive settings to control color, animation, and typography
Pricing: Free, with the Premium version providing extra features from ~$52 per year.
8) Getwid by MotoPress
When it comes to keeping your site up to date and adding new content, Getwid by Motopress can give your workflow a needed boost. This drag-and-drop builder system extends WordPress' native block editor, allowing you to create content using predefined elements. This can be a huge timesaver, especially if you frequently add and customize blog posts, pages, or other content types.
Key Features:
40+ Gutenberg blocks to extend WordPress' default library
35+ pre-built block templates you can use to create pages quickly
Built-in toolset allows for quick editing of posts and pages
Pricing: Free basic version, which can be extended with premium add-ons. Get access to the full library of Motopress plugins with an annual membership, starting at $299 per year.
9) Responsive Menu
WordPress provides a flexible menu system out of the box. But if you're looking for even more control, Responsive Menu lets you customize menus to your heart's content. It serves up more than 150 options, covering text, fonts, colors, buttons, animations, background images, and custom logos.
Key Features:
Provides more than 150 menu options that can be customized to your liking
Lets you alter key elements of your menus, such as fonts, colors, sizes, and animations
Offers various menu placements
Pricing: Free basic version; Advanced features start at $49 per year.
10) Slider Revolution
Slider Revolution is another popular plugin included in many premium WordPress themes. It helps you spruce up the design of your site with sliders and carousels that contain images, posts, videos, and other content. It's particularly good for creating an eye-catching front page, and the plugin offers a dedicated editing tool for this task.
Key Features:
Includes a visual, drag-and-drop page editor to simplify the design process
Lets you add sliders, carousels, and hero scenes to your site
Offers a front-page designer so that you can customize your home page
Pricing: Plans start at $35 per year.
Bonus: WP Website Builder by DreamHost
When you host your website with DreamHost, you get access to our powerful WordPress site builder.
This easy-to-use tool allows you to create the perfect layout for your site using drag-and-drop controls. Need some inspiration? Our library of over 200 full-site templates should help you get started. The WP Website Builder also offers valuable SEO recommendations, great content editing tools, and a handy quickstart wizard.
Key Features:
Easy drag-and-drop editing of pages and posts, with loads of stylish elements to choose
SEO recommendations to ensure your content ranks highly on search engines
Over 200 full site templates, which you can install with a couple of clicks
Pricing: The website builder is included free with all our hosting plans, starting from just $2.59 per month.
The Best WordPress SEO Plugins
Search Engine Optimization (SEO) is a proven strategy to help your site rank higher in search engines such as Google and Bing. However, it can be challenging to remember its complicated rules and guidelines. These plugins can help make the process a whole lot easier:
11) Yoast SEO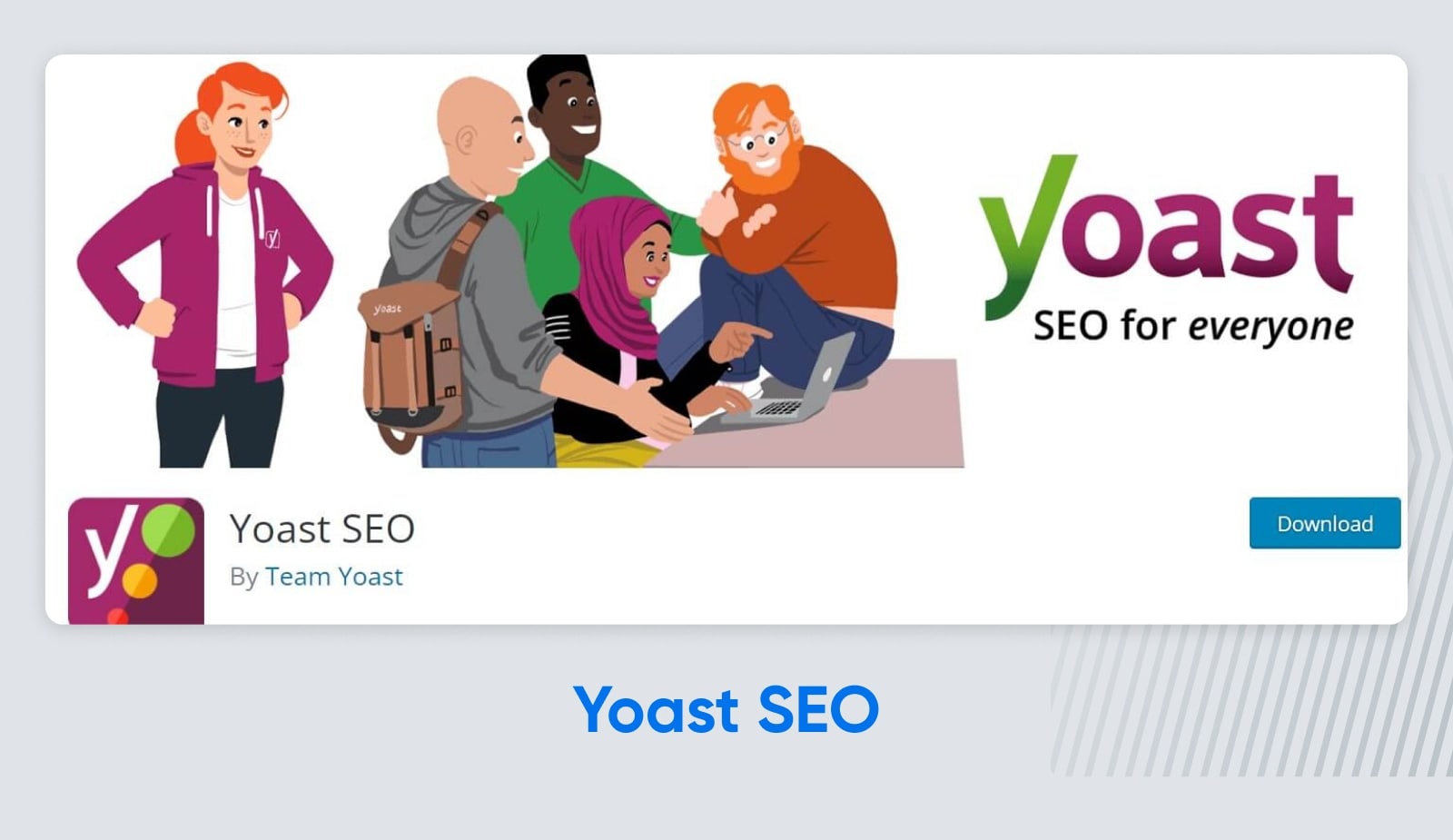 Yoast SEO provides an easy way to hone in on keywords and customize how your posts appear on search engine results pages. To help optimize content, this plugin uses a simple traffic light system – A green light indicates that a post or page is good to go, while a yellow or red light means improvement is needed.
Key Features:
Optimize your search engine results with titles, URLs, and meta descriptions
Analyze your pages and posts and find areas for improvement
Control which of your site pages are displayed in Google search results
Pricing: Core plugin is free; Premium costs $99 per year.
12) All in One SEO (AIOSEO)
With more than 3 million installs to date, AIOSEO is an incredibly popular SEO plugin. It provides a complete set of tools for optimizing your site, packaged in a clean interface. E-commerce and local SEO are strong points for this plugin, along with the beginner-friendly auditing features.
Key Features:
Easy editing for meta titles, meta descriptions, and SEO keywords
Schema markup, XML sitemaps, and Google Search Console tools
Social media integrations
Pricing:  Lite version is free; Pro version with extended features starts at $124 per year.
13) SEO Plugin by Squirrly SEO
Boasting over 650 individual features, Squirrly SEO's plugin is clearly very capable. However, there is one particular tool that gets us excited: the A.I. SEO consultant. This tool analyzes your site and provides step-by-step instructions on how to optimize it for search. It's a great idea that can really help those of us with limited SEO knowledge.
Key Features: 
Over 650 individual features for SEO
AI-powered assistant provides task list for better optimization
Keyword research tool that uses fresh data and unique algorithms
Pricing: All features are free with limited usage; Premium plans start at $29.99 per month.
14) SEOPress
Also joining the AI bandwagon is SEOPress. This on-site SEO plugin can create a good meta title and description for any page automatically, and it provides plenty of guidance for content creation. Tight integration with Google and Microsoft analytics allows you to gain key search insights, and SEOPress can even set alt text for images on your website.
Key Features:
Content analysis covering unlimited keywords
Automatically fills metadata and alt titles using AI
Integrates with Google, Microsoft, IndexNow, and OpenGraph
Pricing: Free with core features; Pro version starts at $49 per year.
15) WPSSO
Providing structured data is essential for SEO because it helps search engines and other platforms index the content on your website. WPSSO is a plugin that makes it easy to create and format structured data for every major search engine and plenty of social media sites. It can optimize your images for various platforms, too.
Key Features:
Creates structured data, optimized for a range of search engines and social media platforms
Optimizes image sizing for various platforms
Supports over 500 different schema types
Pricing: Core version is free; Premium features require a $59 one-time purchase. Free add-ons are also available.
16) Rank Math SEO
Billed as the "Swiss Army knife of WordPress SEO," Rank Math is definitely versatile. One of the first SEO plugins to introduce AI features, this tool provides an intelligent writing assistant. As you compose posts and website copy, the plugin provides dynamic suggestions that should guide you toward the front page of Google.
Key Features:
AI writing assistant that provides dynamic suggestions
Smart link recommendations
Support for 16 types of schema markups
Pricing: Free with basic features; Pro plans with extended features start at $59 per year.
17) The SEO Framework
If optimizing every pixel of your website sounds like hard work, The SEO Framework is worth your attention. This plugin comes preconfigured, and it can intelligently create important SEO meta tags for all of your content. If you're willing to put in some effort, the plugin provides plenty of good advice. In fact, it follows Google's best practices exactly.
Key Features:
Intelligently creates meta tags in any language
Color-coded overview helps you see which pages need improvement
Notifies Google and Bing about site changes
Pricing: Free, with premium extensions available.
18) Redirection
When making changes to your website, you may accidentally create broken links. With Redirection, you can fix this issue by redirecting old content to a new URL. This plugin makes it easy to manage all your redirects in one place, even if you're not familiar with the inner workings of Apache or Nginx.
Key Features:
Track 404 errors and implement many redirect types
Migrate old permalinks to a new structure
Add HTTP headers to your website
Pricing: Free
19) WP 301 Redirects
A slightly more advanced tool, WP 301 Redirects helps you fix three common website errors: redirections, 404 errors, and bad outbound links. It's really easy to use, and you get full control over redirects and error messages. You can even use it with localization plugins; keep scrolling to see our top picks.
Key Features:
Create redirects for pages, posts, custom post types, and archives
Works with translation plugins
Bulk redirect management
Pricing: Core features are free; Pro license with extended features available on a one-time purchase, starting at $79.
20) Internal Link Juicer
Adding internal links within your content is vital if you want your content to turn up in search results. Inserting links manually can be a chore, but you can automate most of the process with Internal Link Juicer. This highly rated plugin finds suitable posts and pages that already exist on your site, and suggests adding a link when appropriate.
Key Features:
Automatic link building based on your chosen keywords
Customizable link output, including tags
Appears on the post editor screen
Pricing: Free with all core features; Premium version with extended linking options is $69.99 per site.
The Best Security Plugins
Losing full control of your website is a nightmare scenario for any WordPress user. Thankfully, there are loads of great security plugins that can stop threats and reduce spam comments:
21) Akismet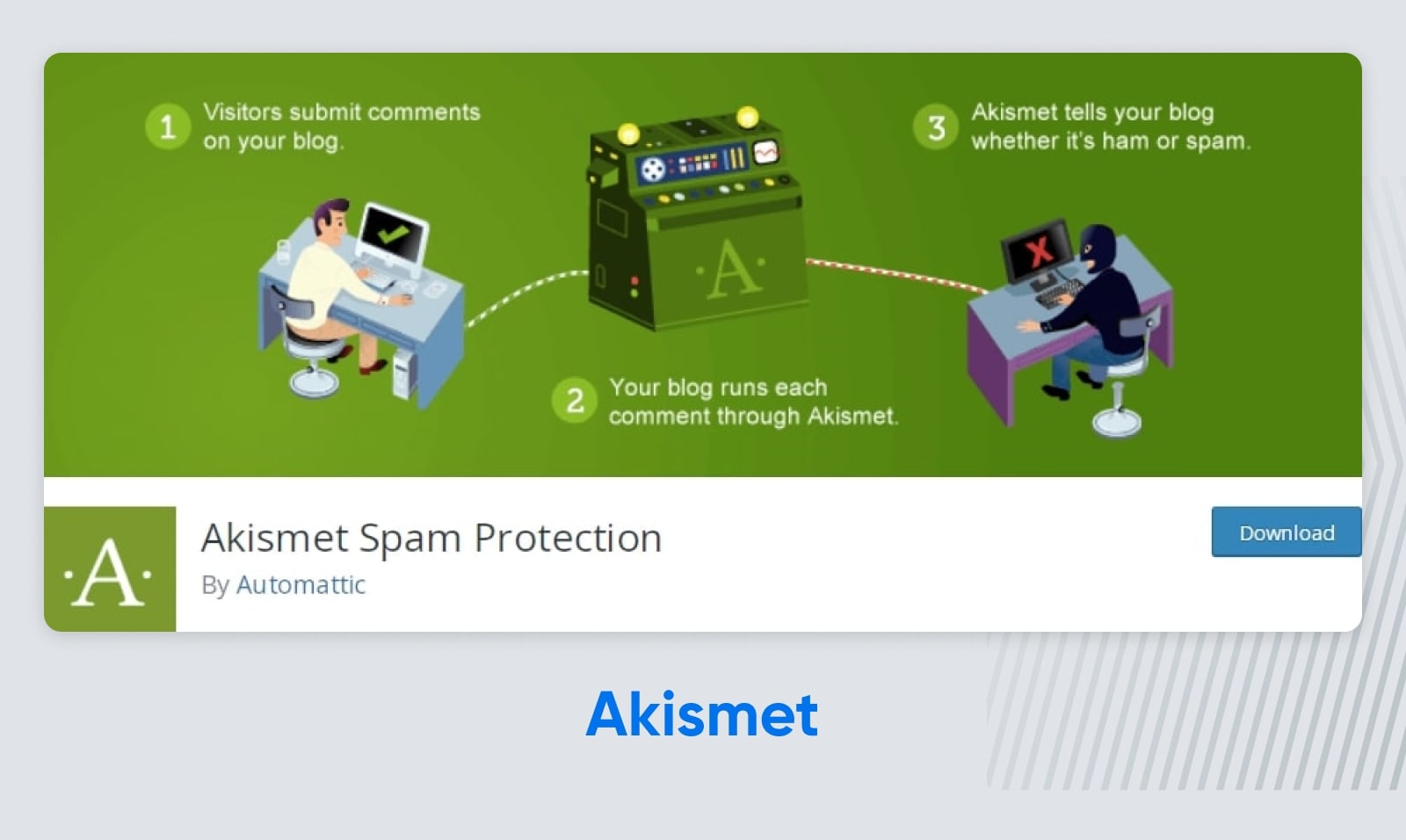 Eradicating spam is crucial for securing your website, so it's important to find tools that monitor comments and emails. Akismet is a plugin from Automattic (makers of WordPress) that filters malicious links and irrelevant content from your site by checking against a global, constantly maintained database. As a result, visitors to your site can enjoy your content without having to wade through the trolls and avoid virus-ridden links.
Key Features:
Checks all comments on your site automatically and filters out potential spam
Lets you review what's been marked as spam so that you can correct the plugin if necessary
Evaluates contact form submissions to ensure you receive legitimate responses
Pricing: Pay what you want for personal websites; Commercial licenses start at $9.95 per month.
22) Sucuri Security
Sucuri is a popular full-featured security plugin for WordPress. It offers a lot of great features, such as a comprehensive scanning module and easy-to-use monitoring tools. The plugin can even walk you through the recovery steps after an attack. The only key component missing here is a firewall, but we have no complaints, given that Sucuri is completely free.
Key Features:
Offers continuous malware scanning
Stops hacks and DDoS attacks immediately
Provides help for accessing hacked websites
Pricing: Free
23) Jetpack
Jetpack was created by the WordPress developers at Automattic. Although it isn't a dedicated security plugin, a number of its features can help to protect your site — such as the simple set-and-forget brute-force prevention module. On premium plans, you can also take advantage of malware scanning and automatic site backups to help protect you further.
Key Features:
Prevents brute-force attacks from botnets and hackers
Monitors your site for downtime and keeps you updated with notifications
Provides automatic backups on higher-tiered plans
Pricing: Core features are free; Paid plans start at $5.95 per month, bundled with Akismet credits.
Related: Using Jetpack with DreamPress
24) IThemes Security
Yet another full-featured and popular plugin, iThemes Security is arguably the most comprehensive option on this list. The plugin is packed with features such as login URL obfuscation, a way to change your admin username, and a global dashboard restriction mode based on the time and date. In addition, the premium version includes advanced features such as malware scanning and a Google reCAPTCHA box.
Key Features:
Ban the IP addresses of known attackers from your site
Monitors your files to check for any unauthorized changes
Limits the number of login attempts allowed to prevent brute force attacks
Pricing: Free, with Pro upgrade available for $99 per year.
25) WPS Hide Login 
Hackers using bots will often seek out sites using the default URLs, attacking those they find. To prevent this, WPS Hide Login allows you to change the standard WordPress login URL to a custom one. It's a pretty simple tool, but it provides a valuable service.
Key Features:
Provides an easy-to-use, simple interface
Prevents brute force attacks by letting you change the default login URL
Doesn't add rewrite rules
Pricing: Free
26) BulletProof Security
BulletProof Security provides strong protection against SQL injections and other WordPress exploits. In addition, this plugin features a firewall that prevents malicious scripts from executing before they reach your WordPress core files. The premium version adds further features, such as suspicious activity alerts and greater protection against a wider range of threats.
Key Features:
Enables you to perform full or partial database backups
Prevents the occurrence of brute-force attacks
Alerts you when suspected malicious activity affects your site
Pricing: Free, with extended features under a Pro license priced at $69.95.
27) All-In-One Security (AIOS)
Ideal for those who are less familiar with security settings, All-In-One Security (AIOS) makes it easy to defend your content. A simple meter on your dashboard scores the current security of your site. You can then use the wealth of features to shore up any holes in the armor. It has some excellent features around login security, as well.
Key Features:
Password strength tool ensures you and your visitors are creating secure passwords
Protects against brute force attacks with the Login Lockdown feature
Offers one-click database backups, and firewall protection against Cross-Site Scripting (XSS)
Pricing: Core features are free; Premium plan (including malware scanning) starts at $70 per year.
28) Security Ninja
While some security tools bombard you with features, Security Ninja is a lean security plugin that gives you full control over what features you want to implement. The plugin's main selling feature is the number of tests you can conduct — more than 50 with a single click. You also get a WordPress core file scanner and an event logger, plus you can schedule your scans.
Key Features:
More than 50 security tests, including brute-force attacks and password strength tests
Checks for vulnerabilities such as zero-day attacks
Hides your WordPress version number to prevent hackers from exploiting vulnerabilities in older versions
Pricing: Free with core features; Pro plan with extended features is $39.99 per year, per site.
29) WP Hide & Security Enhancer
Some hackers search for old, vulnerable versions of WordPress, so it's vital to keep yours up to date. With WP Hide & Security Enhancer, no one will even know you run a WordPress website! With this plugin activated, any WordPress-related identification within your HTML files will be removed or obfuscated without affecting your site's functionality.
Key Features:
Removes the WordPress version number.
Blocks access to WordPress' default core files.
Doesn't change your directory
Pricing: Free core version; Single-site license with full features is priced at $39.
30) Shield Security
Like many other plugins in this section, Shield Security acts as your website's first line of defense. It only lets trusted, non-harmful traffic through while blocking other malicious traffic. To ensure its protection can't be removed, the plugin requires an access key before any changes are made — a neat failsafe.
Key Features:
Blocks malicious URLs and their requests, along with automated spambot comments
Provides security against brute-force attacks via 2FA
Instant bot blocking
Pricing: Free; Extra features available via premium upgrade, starting at $79 per year.
31) WordPress Security by CleanTalk
WordPress Security by CleanTalk is a simple plugin that mainly prevents brute-force attacks. If a user fails to log into WordPress, the Security Brute Force Firewall adds a short delay before you can try again. This stops constant attacks on the login screen. It's a simple and effective way to keep many hackers at bay.
Key Features:
Security firewall to filter access to your site by IP, networks, or countries
Provides a daily security report sent to your email
Sets a delay between login attempts to prevent brute-force attacks
Pricing: Free
32) miniOrange's Google Authenticator
Our final plugin in this section handles a vital security feature: Two-Factor Authentication (2FA). This offers an additional layer of login protection by requiring login attempts to be verified via a trusted device. Google Authenticator is one of the best available 2FA solutions. The plugin is simple to use and is enabled via scanning a QR code using a mobile device.
Key Features:
Log in to your site if you aren't able to utilize 2FA
Customize your own set of security questions
Provides multiple login options
Pricing: Free; Enterprise upgrade available (user-based pricing)
33) WP Force SSL
If you haven't yet heard about HTTPS and SSL, this is an important topic to read up on. In short, HTTPS is a way to encrypt your site's data more securely, and SSL is a type of certificate that enables this technology to work properly. WP Force SSL is a plugin that redirects traffic toward the secure version of your site, utilizing both of these standards.
Key Features:
Redirects traffic from the HTTP to the HTTPS version of your site
Handles the redirection automatically after minimal setup
Offers loads of security tests
Pricing: Free
The Best WordPress Lead Generation Plugins
Many people use WordPress to build business websites. If your aim is to generate interest in your product or services, these lead generation plugins should help you to engage with potential customers:
34) Contact Form by WPForms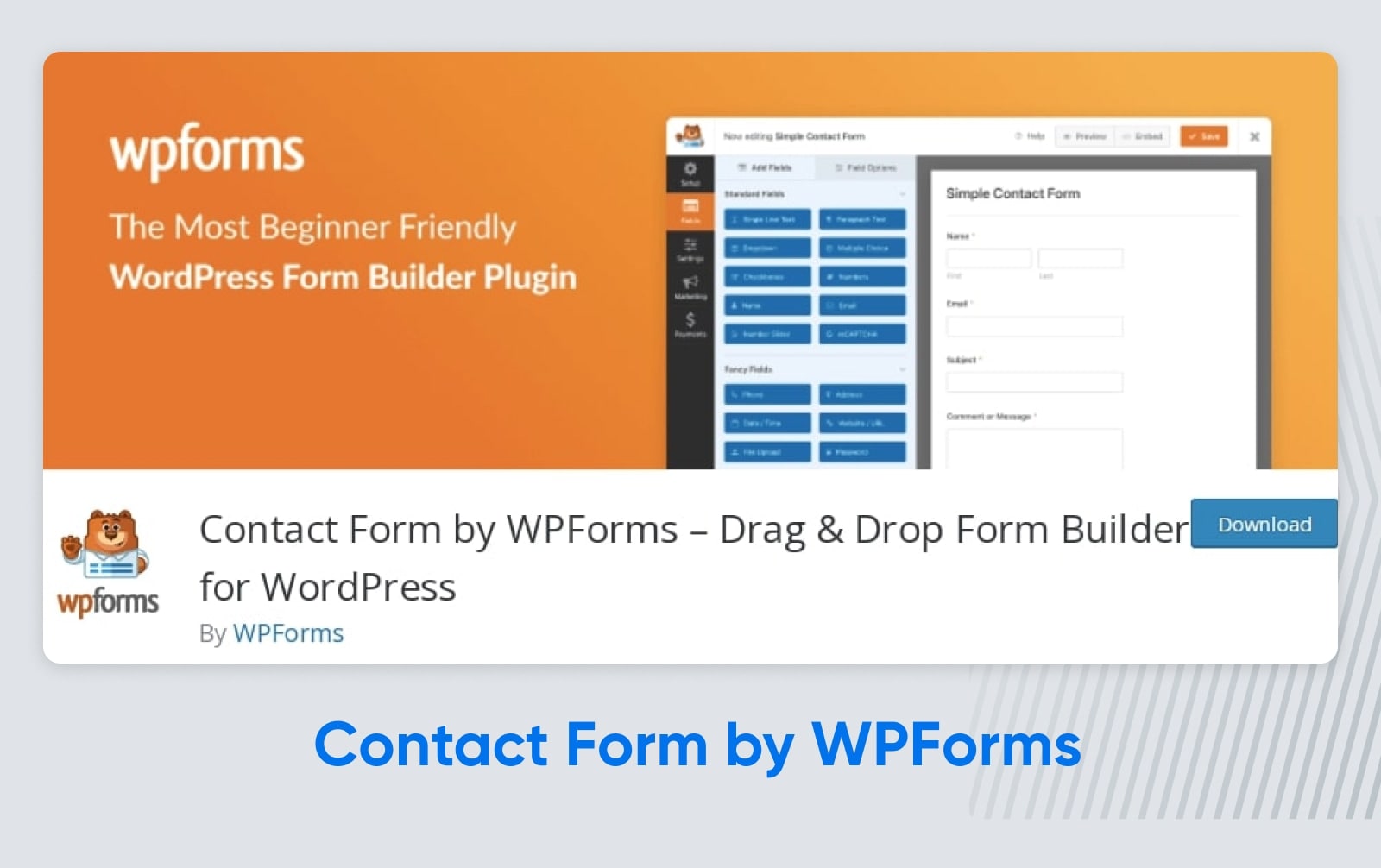 Including a contact form directly on your site allows visitors to share their thoughts on your content or to sign up for your services. Contact Form by WPForms makes it really easy to create custom forms for such purposes. This plugin features a drag-and-drop interface, and several pre-built templates to speed up the process.
Key Features:
Create and customize contact forms, and insert them into your WordPress pages and posts
Makes it easy to add unique fields to your forms
reCAPTCHA solution to combat form spam
Pricing: Free; Pro from $99 per year .
35) Popup Builder by OptinMonster
Want to build an email list? Popups by OptinMonster can help. This plugin lets you create custom opt-in forms and pop-ups that will attract the attention of visitors and encourage them to sign up. Every interaction with a pop-up form is tracked, and you can even set up A/B testing to find the most effective designs.
Key Features:
Create and customize opt-in forms, with mobile-friendly templates to help get you started
Build a variety of pop-up types, such as timed, scroll-triggered, and mobile-specific
Provides testing tools to help you get the most out of your lead generation efforts
Pricing: Free to download, but most features require a premium subscription; Plans start at $16 per month.
36) Icegram Engage
Another plugin that can help you build great sign-up forms is Icegram Engage. The pop-ups and CTAs from this tool are a little more basic on the design side, but you still have a ton of customization options and loads of great templates to choose from. Just as importantly, Icegram Enage is secure and compliant with GDPR.
Key Features:
Engage visitors with pop-ups, action bars, countdown timers, and more
User behavior and exit intent targeting
Over 100 base designs to choose from
Pricing: Free with basic features; Premium plans from $129 per year.
37) Icegram Express
Once you have built a subscriber list, you will need to create some content to send out to your audience. Part of the same suite of tools, Icegram Express allows you to send email newsletters and set up automated email updates from your WordPress Admin area. It also provides features for collecting, verifying, and analyzing new subscribers.
Key Features:
Create and send custom newsletters from inside WordPress
Automated updates when new WordPress blog posts are published
Verify new signups and measure the performance of each email campaign
Pricing: Free with basic features; Premium plans from $129 per year.
38) Responsive Contact Form Builder & Lead Generation
It might not have the catchiest name, but Responsive Contact Form Builder & Lead Generation is a well-made plugin for creating custom forms. You get nine different field types to work with, various sizing and styling options, and plenty of premade designs. It works with page builders like Elementor and Gutenberg, and you can even set up autoresponders via the plugin.
Key Features:
Create and customize forms, starting from scratch or from pre-built templates
Lets you add custom fields and reorder them using a drag-and-drop system
Offers multiple ways to receive and store lead information (such as through email and in a database)
Pricing: Free to use with core features; Pro version with extended options is priced at $49 per year.
39) Lead Call Buttons
While email and social media are great for lead generation, the Lead Call Buttons plugin adds special CTA buttons to the mobile version of your site, making it easy for people to call you with a single click. Alternatively, you can add a link to your address or allow people to schedule an appointment with a tap.
Key Features:
Add Call Now, Map, and Schedule buttons to the mobile view of your website
Provides options for customizing the look and functionality of your CTA buttons
Includes the ability to track links
Pricing: Free
40) Easy Forms for MailChimp
MailChimp is a big name in email marketing — so it's no surprise that the platform has a dedicated plugin. Easy Forms for MailChimp makes it easy to add MailChimp sign-up forms to your posts, pages, and sidebars, and it automatically pulls in your subscription list information from your MailChimp account.
DreamHost Glossary
Sidebar
A WordPress sidebar is an area of the page separate from the main content. It is usually on the left or right side of the page. Here you can add various widgets and advertisements.
Read More
Key Features:
Build MailChimp subscription forms and add them to your pages and posts
Multiple options for placing your forms, and custom CSS classes for additional styling
Integrates with and pulls in the information from your MailChimp subscriber list
Pricing: Free
41) Sumo
Sumo is a highly popular lead generation toolkit that includes an eclectic range of useful features. You can use this plugin to create pop-ups and floating bars to grab potential customers' attention and add share buttons across your site. Sumo can also handle email marketing, focusing on drip campaigns for e-commerce stores. It even provides analytics to help you figure out what's working.
Key Features:
List Builder that helps create stylish pop-ups, full-screen CTAs and targeted pop-ups, scroll boxes, and more
Social sharing features to encourage site visitors to engage with your content
Heat maps for fine-tuning your lead generation efforts
Pricing: Free base version; Pro plan with full features priced at $39 per month.
42) HubSpot 
Some WordPress plugins provide specific, targeted features, while others offer comprehensive packages of functionality. HubSpot definitely falls into the second category. This plugin handles classic lead generation tasks such as email list building, newsletter creation, and attracting leads through on-site CTAs. But it also lets you track leads and user behavior on your site, and it works with the Hubspot CRM.
Key Features:
Create user-friendly pop-up forms for collecting contact information
Loads of analytics tools to track traffic, leads, conversions, and more
Integrates with over 1,000 other platforms, including MailChimp, Shopify, and Magento
Pricing: All core features are free; Premium plans start at $50 per month.
43) Optin Forms
While there are a lot of plugins that offer lead capture features, Optin Forms stands out for two main reasons: ease of use, and integrations. This targeted plugin helps you build compelling forms that look great without writing a line of HTML or CSS. Just as importantly, you can use Optin Forms alongside AWeber, MailChimp, GetResponse, iContact, and many other email marketing solutions.
Key Features:
Build custom opt-in forms and add them to your site with a click or using a shortcode
Offers initial designs you can personalize to suit your needs and tastes.
Integrates with a range of popular email marketing services
Pricing: Free
44) LiveChat
Live chat can help you make an immediate connection with visitors to your site. There are many live chat plugins for WordPress, but we'd recommend starting with LiveChat. It's not the cheapest, but the quality of this add-on cannot be ignored. It works seamlessly with most major page builders, all themes, and every major e-commerce plugin.
Key Features:
Adds live chat to your website so you can communicate directly with visitors
Syncs with your social, messaging, and email channels
Offers customization and chat history features
Pricing: Free; Pro version with additional features, starting at $20 per month.
45) Ninja Forms
There are dozens of contact form plugins we could have included in this list, but Ninja Forms is undoubtedly the most user-friendly. This neat little plugin lets you get creative, customizing forms to your exact needs using simple controls. It's a solid choice for beginners and developers alike.
Key Features:
Drag-and-drop form builder with unique fields, actions, and more
Enables you to create success messages for users, or direct them to a particular page after completing a form
Provides advanced options for developers, such as built-in hooks and filters
DreamHost Glossary
Custom Hook
'Hooks' or 'webhooks' enable web applications to communicate with one another using push notifications. When they are customized, they carry out unique functions for a user.
Read More
Pricing: All core features are free; Can be extended with a monthly membership or individual add-ons.
The Best WordPress Performance Plugins
WordPress does a decent job of serving up content in a timely fashion, but if you want to provide the best possible user experience, these performance plugins should cut your load times down to size:
46) WP Super Cache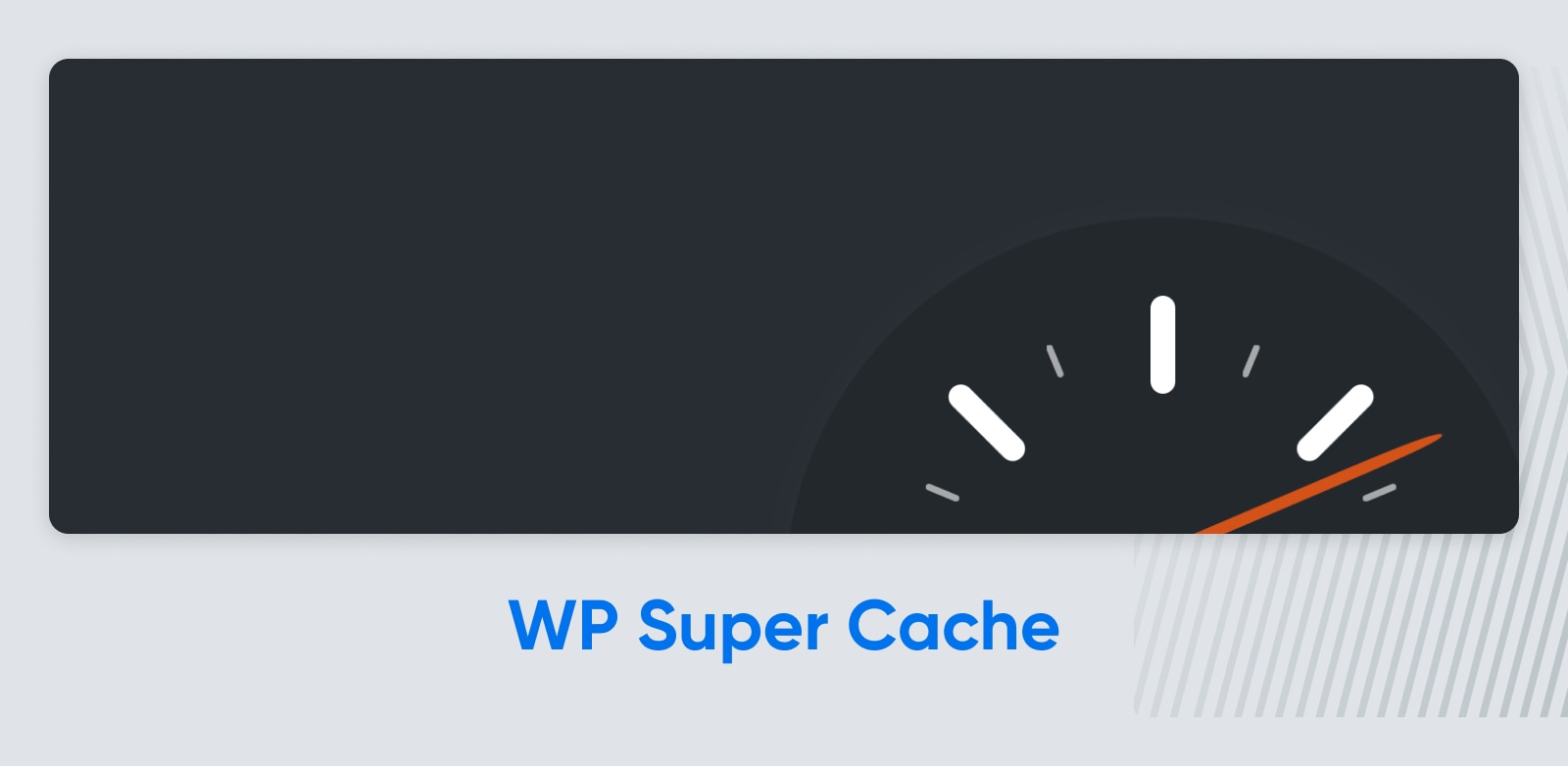 As you may have noticed, the folks at Automattic develop many functional yet crucial plugins for WordPress. WP Super Cache is no exception. This plugin caches your pages as static HTML files, with minimal setup required. Actually, it offers three different caching modes, each with increasing customization options.
Key Features:
Three different ways of caching files: Simple, Expert, and WP-Cache caching
Basic CDN support with an integrated OSSDL CDN off-linker
Customizable garbage collection settings
Pricing: Free
47) W3 Total Cache
W3 Total Cache is a pretty comprehensive performance plugin, designed to improve both the speed and user experience of your website. The main attraction here is caching: page, object, database, and browser. However, the plugin also offers minification and HTTP compression of the code underlying your site. It all adds up to greatly reduced loading times.
Key Features:
Pricing: Free
48) EWWW Image Optimizer
Using large or poorly optimized images can slow down your site, hurting your overall user experience. EWWW Image Optimizer is a tool that converts, resizes, and compresses images on your site for speed. It's straightforward to set up, and the plugin adapts to different devices to ensure that you won't see any significant drop-off in image quality.
Key Features:
Automatically optimizes images and converts them into the best file format for performance
Provides various compression options, such as pixel-perfect and high compression
Includes security features like SSL encryption and free 30-day image backups
Pricing: Free; Premium plans with extra features start at $7 per month.
49) Smush
You could describe Smush as an image optimizer, but that is a bit of an understatement. This impressive plugin offers 2x compression, smart resizing for all standard image formats, and lazy loading. It's fast, flexible, and easy to use. What's more, Smush has its own servers — so all the work is handled remotely.
Lossless compression to optimize images without a noticeable drop in quality
Lazy loading for faster load times
Bulk "Smush" for optimizing multiple images at once
Pricing: Core features are free; Pro plan offers background optimization, starting at $7.50 per month.
50) WP Rocket
As a premium caching plugin, you would probably expect WP Rocket to offer more than free alternatives, and to be honest, it delivers in style. This tool provides powerful page caching, GZIP compression, and e-commerce optimization. It can also handle the minification of CSS and JS files, and works with most popular themes and plugins. As an added bonus, you get the extra performance boost of lazy loading on images and iframes.
Key Features:
Wide-ranging caching features, including page caching, cache preloading, and browser caching
Works with most popular themes and plugins
Lazing loading for images and iframes, database optimization, and CDN support
Pricing: Starting at $59 per year.
51) Proxy Cache Purge
After you update your content, Proxy Cache Purge requests your proxy service to delete its cache. This ensures that visitors always get the latest version of your site while still enjoying the performance benefits of caching. You can use this plugin to purge your entire cache or set up automatic purging on specific post and page types.
Key Features:
Requests purges for entire cache or specific pages
Temporarily disable the cache during development
Enables plugins to hook into the purge actions
Pricing: Free
52) WP Fastest Cache
Another caching plugin option, WP Fastest Cache focuses on simplicity. It's designed to "get out of the way" and let you focus on speeding up your website, not managing plugin settings. Loyal users rave about its simple configuration and excellent support.
Key Features:
CDN Support
WP-CLI cache clearing
Premium plan offers greatly expanded functionality
Pricing: Free
53) Perfmatters
Developed by two brothers with substantial experience in tech, Perfmatters provides a wide array of performance-enhancing features. This premium plugin offers database optimization, lazy loading for videos and iFrames, and a unique script manager that allows you to control which plugins are loaded on each page of your site.
Key Features:
Script Manager that allows selective enabling/disabling of plugins and scripts
Lazy loading for images, videos, and iframes
Database optimization and quick toggle options for reducing load times
Pricing: Starts at $24.95 per year.
54) Autoptimize
One of the most well-known plugins for performance, Autoptimize minifies and caches scripts and styles to improve loading times. It can also inject CSS into the page head and defer scripts to the footer, all in the name of faster browsing. This plugin can even optimize Google Fonts and remove the unnecessary code that comes with WordPress emojis.
Key Features:
Minifies and caches scripts, styles, and HTML
Moves and defers scripts to the footer, injects CSS into page headers
Optimizes images and Google Fonts
Pricing: Free, with enhanced features starting at $5 per month.
55) NitroPack
According to the makers of this performance plugin, installing NitroPack can drastically speed up your site in just five minutes. In fact, they claim that the average site should see a 69% PageSpeed score boost from using this tool. Whether or not you believe these numbers, there's no doubt that NitroPack is a worthy addition to this list.
Key Features: 
Can be installed and configured with zero technical knowledge
Advanced caching, minification, compression, and image optimization
Built-in global CDN
Pricing: Free with limited features; Premium plans start at $17.50 per month.
The Best WordPress E-Commerce Plugins
Did you know that you can build a great online store with WordPress? Whether you're selling T-shirts or digital downloads, these plugins can help you create your e-commerce empire:
56) WooCommerce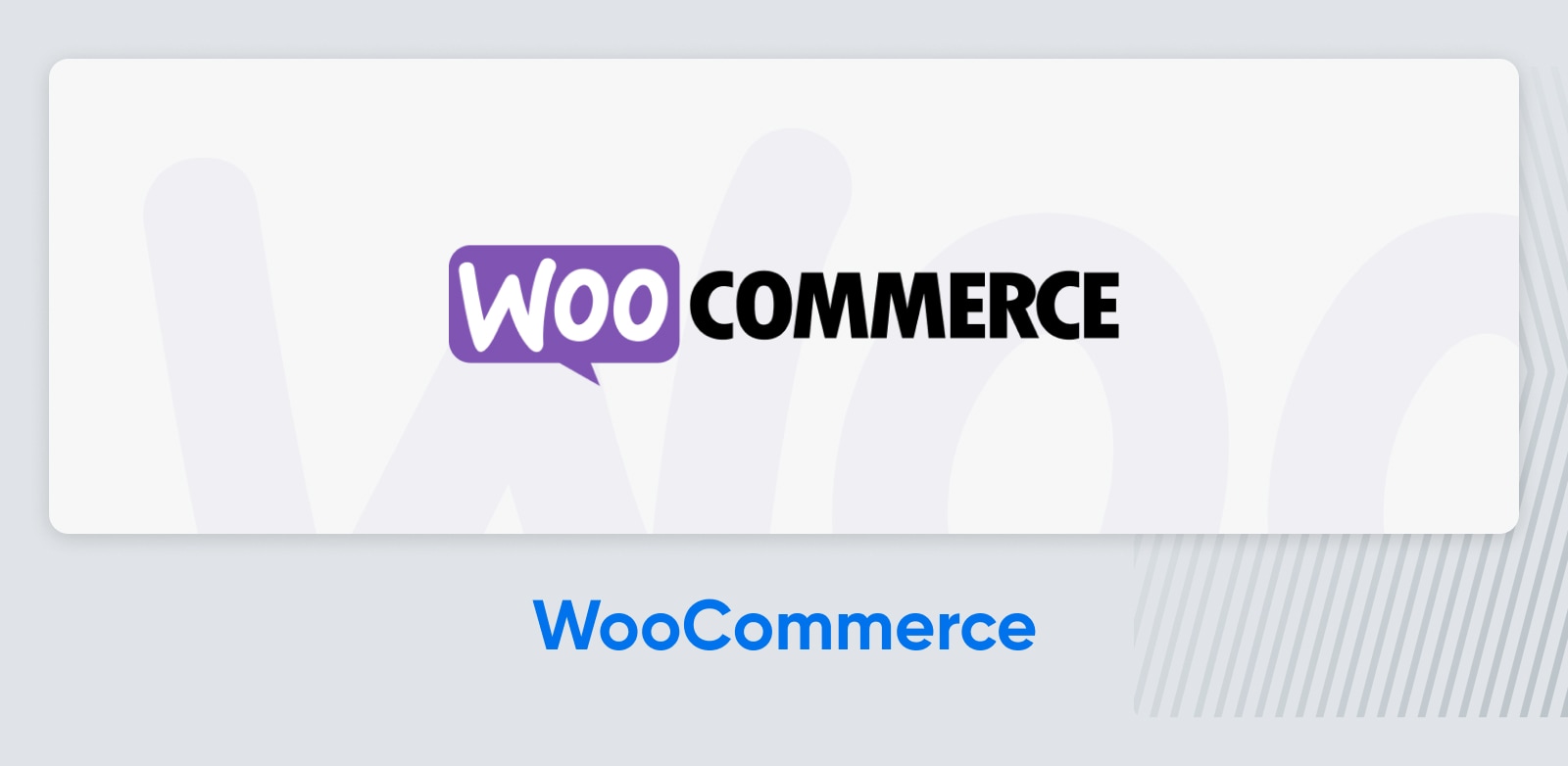 If we're going to talk about selling products via WordPress, the conversation has to start with WooCommerce. By far the most popular e-commerce plugin, this platform provides a remarkable list of features completely free — from inventory tracking to shipping label printing. It might take a while to get your head around all of the options here, but it's definitely worth the effort.
Key Features:
Create a storefront in minutes, with loads of ready-made themes and customization options
Custom product pages with drag-and-drop editor
Sell products, downloads, subscriptions, bookings, memberships, and more
Pricing: Free, with premium upgrades available.
Want to get set up with WooCommerce faster? Try our dedicated e-commerce hosting!
57) Easy Digital Downloads
If your online store specializes in digital products, you might want to try Easy Digital Downloads. Optimized for products like themes, courses, and ebooks, this free plugin offers strong file protection and loads of payment processing options, including PayPal and Stripe. It works with pretty much any theme, and we especially like the clean and customizable checkout.
Key Features:
Optimized for selling digital products, with file protection
Works with any theme
Strong customer management and promotion features
Pricing: Free for core features; Advanced features available through "Passes" starting at $199 per year.
58) Ecwid Ecommerce Shopping Cart
Originally promoted as a social media e-commerce platform, Ecwid now plays nicely with WordPress. This means you can set up a store on your website, and it will sync with your Facebook and Instagram profiles. You will need an Ecwid account to unlock this compelling package, but this will also give you access to a dedicated mobile app. Pretty useful, we think.
Key Features:
Shopping cart with multiple payment options, automatic taxes, and shipping
Products sync between your website and social media profiles
Dedicated mobile apps for managing your store
Pricing: Free with limited features; Paid plans start at $19 per month.
59) SellKit
WooCommerce is pretty powerful straight out of the box, but with SellKit, you can optimize the checkout area to drive more sales. For instance, this plugin lets you add one-click upsells and autocomplete on forms. You can even offer custom discounts based on user behavior. Of course, you can also measure the effectiveness of every change using the built-in analytics tools.
Key Features:
Vast range of tools for optimizing the checkout experience in WooCommerce
Rule-based triggers for "bump" offers and one-click upsells
Custom sales funnel builder with loads of ready-made templates
Pricing:  Free with limited features; Premium plans start from $59 per year.
60) ShopWP
If you're really into e-commerce, there is a fair chance you already have a store hosted with Shopify. ShopWP allows you to bring all your products across to your WordPress website and present them perfectly. This plugin uses no iFrames — it's all native and optimized for search. You can even drop in products using a shortcode.
Syncs Shopify data to ensure your product listings on WordPress are always up-to-date
Seamless shopping cart experience powered by JavaScript
Provides 10+ shortcodes and works with top page builders
Pricing: Free with core features; Premium plan with advanced display options starts at $199 per year.
61) WP EasyCart
WooCommerce not floating your boat? WP EasyCart is a worthy alternative. Ten years in the making, this shopping cart plugin serves up a variety of useful e-commerce features — from live shipping estimates to cart abandonment emails. You also get to choose from loads of great payment options, including Amazon Pay and Square.
Key Features:
Multiple product types and product page customization
Allows you to sell subscriptions and memberships
Inventory management and order fulfillment tools
Pricing:  Free version with core features; Premium plan with extended features starts at $69 per year.
62) Wish List for WooCommerce
There are many add-ons made for WooCommerce that expand the base features of the plugin. These include official extensions, along with unofficial plugins and themes developed by the community — Wish List for WooCommerce is one such add-on. Quite simply, it adds a wish-list feature to your online store so customers can save their favorite products.
Key Features:
Adds a customizable wish-list feature to your site
Offers a dedicated widget that points to your wish-list page
Lets users share their lists on email and social media
Pricing: Free
63) FunnelKit 
For anyone who is serious about building a successful store, FunnelKit could be really useful. This highly-rated WordPress funnel builder is one of the best plugins for enhancing WooCommerce. Using simple controls, you can streamline your checkout, add relevant upsells, and create opt-in forms. Plus, it comes with over 20 great e-commerce templates.
Key Features:
Streamlined checkouts, with express pay options and address autocomplete
A/B testing and traffic routing to the better-performing page
In-depth insights and analytics, including open rate, clickthrough rate, revenue made, orders placed, and more
Pricing: Free version with basic features; Full feature list on premium plans, starting at $129 per year.
64) AffiliateWP
One good way to drive potential customers to your site is through affiliate marketing. AffiliateWP helps you take advantage of this approach. The plugin makes creating and managing your affiliate program for your WooCommerce store incredibly simple. Fraud protection ensures that affiliates can't make money from endlessly clicking on their own links, and you can see your revenue stacking up via the built-in analytics.
Key Features:
Reliable tracking with fraud protection and smart commission rules
One-click payouts for affiliates
No extra fees
Pricing: Starts at $299 per year.
65) FOMO & Social Proof Notifications by TrustPulse
Social proof, such as customer reviews and testimonials, can be a powerful tool in e-commerce. TrustPulse's plugin helps you leverage the activity of your customers to make new sales, with pop-ups that deliver timely messages. More specifically, this FOMO-generating tool shows activity from other visitors on your site — like when someone makes a purchase.
Key Features:
Instant pop-ups show when someone takes action on your site, creating a sense of real-time activity
Customizable notifications that can be adapted to your brand
Designed to work with WooCommerce
Pricing: Basic plugin is free with limitations; Premium plans start at $9 per month.
The Best Website Admin WordPress Plugins
WordPress makes it relatively easy to keep your website running smoothly. However, you can enhance the core functionality by installing the right plugins. Here are some website admin tools to consider:
66) Easy Updates Manager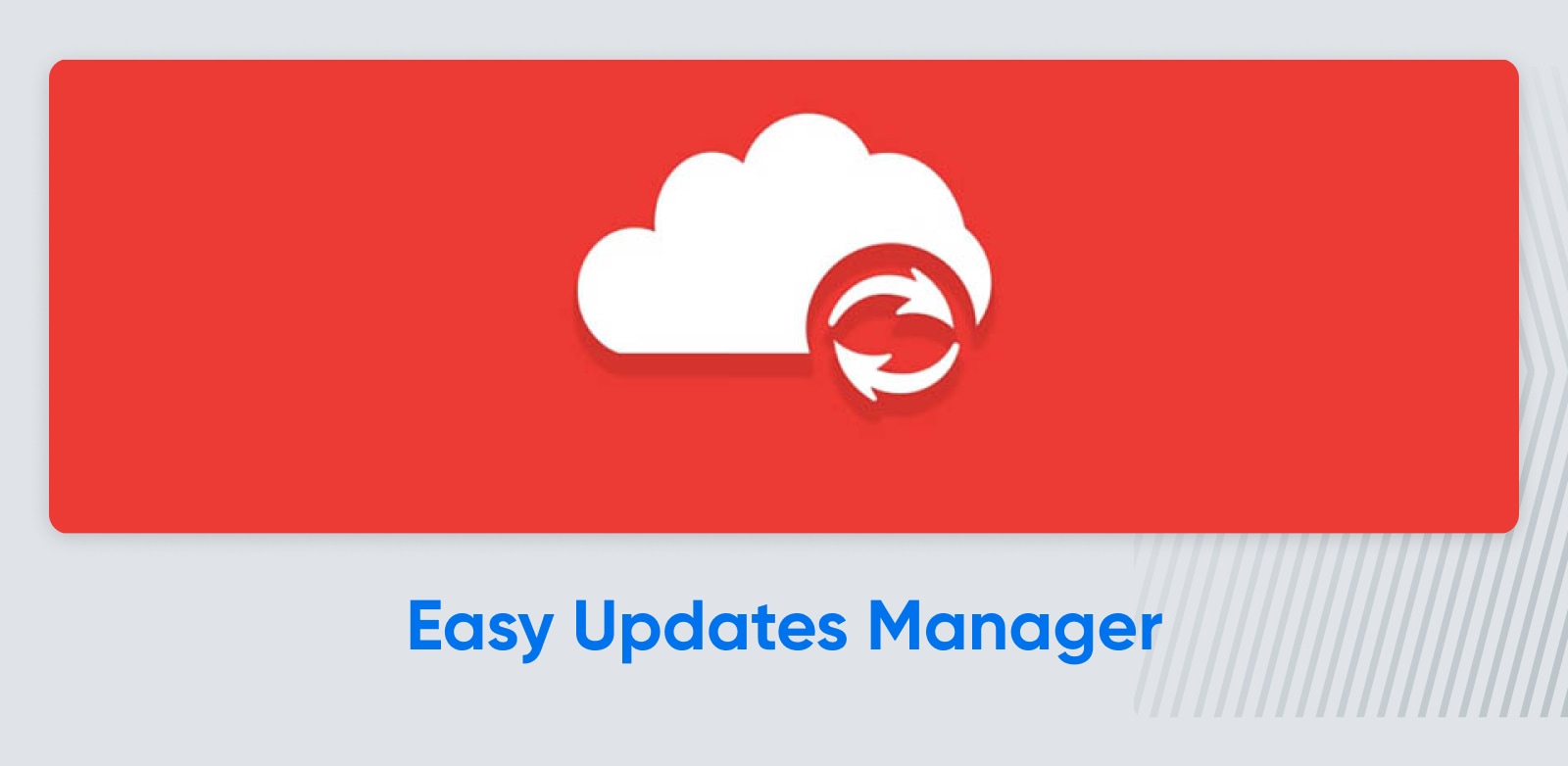 To keep any WordPress site running efficiently, you must ensure the system, your themes, and your plugins are updated regularly. Easy Updates Manager helps take care of this process automatically. This lightweight plugin is simple to use, and you can customize the settings so that only the updates you want are installed.
Key Features:
Lets you enable or disable updates for plugins, themes, WordPress, and more
Automate updates for all software of a particular type, or only for specific plugins and themes
Provides user customization options, such as the ability to block certain users from performing updates
Pricing: Core features are free; Premium upgrade with extended features from $29 per year.
Want to make updates even easier? When you host your site with DreamPress, we keep your WordPress updated automatically.
67) UpdraftPlus 
Backing up your site is really important if you want to avoid downtime. UpdraftPlus makes it really easy. This plugin lets you upload a copy to the most popular cloud storage platforms, such as Dropbox and Google Drive. You can even set an automatic backup schedule. Once you have a backup, the plugin allows you to restore your site with a few clicks.
Key Features:
Supports both manual and automatic scheduled backups
Provides encryption to your backups
Enables you to upload your backups to any number of cloud storage providers
Pricing: Free with basic features; Premium upgrade starts at $70.
68) Duplicator
A good WordPress backup plugin is Duplicator. Downloaded over 30 million times, this plugin lets you save a complete clone of your site. This can work for ad hoc backups, but it's perhaps more useful for migrating your site or creating a locally hosted version. With the premium version of this plugin, you can also schedule automatic backups.
Key Features:
Create backups of your WordPress website automatically and save them to the cloud
Clone, copy, or migrate your site to another server
Makes it easy to create a staging site for testing purposes.
Pricing: Free version allows manual cloning; Premium version with scheduled backups and cloud storage integrations, starts at $99 per year.
69) WPFront User Role Editor
DreamHost Glossary
User Role
Users in WordPress can be one of six default roles: Super Admin, Administrator, Editor, Author, Contributor, or Subscriber. WordPress provides a user role management system that defines what users are allowed to do on your website.
Read More
By default, WordPress lets you assign varying roles to individual users. These user roles have different permissions levels —for example, an Administrator can edit or change just about anything on the site. If you find yourself wanting to adjust the default settings, try WPFront User Role Editor. This plugin lets you create new roles, edit and rename the default roles, and more.
Key Features:
Lets you create, rename, edit, and manage user roles on your site
Adds or removes capabilities from specific roles
Enables you to assign multiple roles to each user
Pricing: Free with very limited features; Pro license is priced at $89 per site.
70) User Role Editor
User Role Editor is another plugin that enables you to customize the default WordPress user roles, and determine exactly what each type of user should be able to do. The free version of this tool is pretty generous, giving you granular control over user permissions. Upgrade to the premium version, and you gain the ability to hide specific menu items from various user types.
Key Features:
Edit the capabilities of the default WordPress user roles.
Add and customize new user roles
Assign more than one role to a single user.
Pricing: Free version with core features; Extended premium version starts at $29 per month, or $89 for a lifetime license.
71) Oasis Workflow
The goal of Oasis Workflow is to help you manage your site more efficiently, particularly when it comes to creating and publishing content. The plugin provides a drag-and-drop interface that enables you to create a custom workflow for you and your team. You can assign tasks, give them custom statuses, and move them around or reassign them as necessary.
Key Features:
Drag-and-drop workflow designer with an easy-to-use interface
Create, assign, and reassign tasks as needed.
User-based rules to automatically route tasks to the correct team members
Pricing: Free version covers most core features; Premium version adds automations, starting at $119.
72) Enhanced Media Library
The WordPress Media Library lets you upload images, videos, and other media files to add to your site. Enhanced Media Library makes it more powerful. For example, this plugin allows you to categorize and tag media items so they're easier to organize and find. Plus, you'll get access to a variety of useful shortcodes and a more flexible way to control media file types.
Key Features:
Lets you add categories and tags to files in your Media Library
Provides filters to help you search through and sort your media files
Adds shortcodes that enable you to categorize media items on the front end
Pricing: Free, with extra features/the pro license priced at $25.
73) ACOS – Custom Admin Color Scheme
While you can't customize the back end of WordPress as much as the front end, you can make a few tweaks. With ACOS, you can liven things up with a splash of color. WordPress already comes with eight color schemes for your admin area, but this plugin adds eight more– You'll have double the options!
Key Features:
Adds eight new color schemes for your WordPress admin area
Lets you quickly switch between schemes
Reverts to default color schemes with a click
Pricing: Free
74) Admin Menu Editor
Even though WordPress is pretty intuitive, all the different options can feel overwhelming for new site owners. Admin Menu Editor helps you reduce the visual clutter by enabling and disabling specific menu items in the admin area. You can even add your own custom links to the menu.
Key Features:  
Rename, rearrange, and add menu items
Drag-and-drop controls
Custom branding for your login screen
Pricing: Free basic plugin; Premium version available with per-user control, starting at $39.
75) Advanced Custom Fields (ACF)
Out of the box, WordPress can handle a lot of different data types. But if you want to add something extra to your posts and pages, Advanced Custom Fields (ACF) can help. This very intuitive plugin allows you to add and display custom fields almost anywhere, with 30 different field types to choose from.
Key Features: 
Add fields to posts, users, taxonomy terms, media, comments, and more
Intuitive field creation process
Over 30 field types, and supports custom post types
Pricing: Free; Separate pro version available for $49 per year.
77) MainWP
Running more than one WordPress site? MainWP lets you manage them all from a single dashboard. This free, open-source plugin is great for handling updates, installing themes, and even managing users across your sites. You can also review comments in bulk, and monitor uptime across your online empire.
Manage all your WordPress sites from one central dashboard
Handle updates for themes, plugins, and core WordPress files
Post and edit content across all your sites from the dashboard.
Pricing: The main plugin is free; Pro plans with extensions included start at $29 per month.
The Best WordPress Analytics and Reporting Plugins
Whether you want to reach more readers or attract new customers, understanding how people are interacting with your site is really important. These analytics plugins can reveal all:
78) MonsterInsights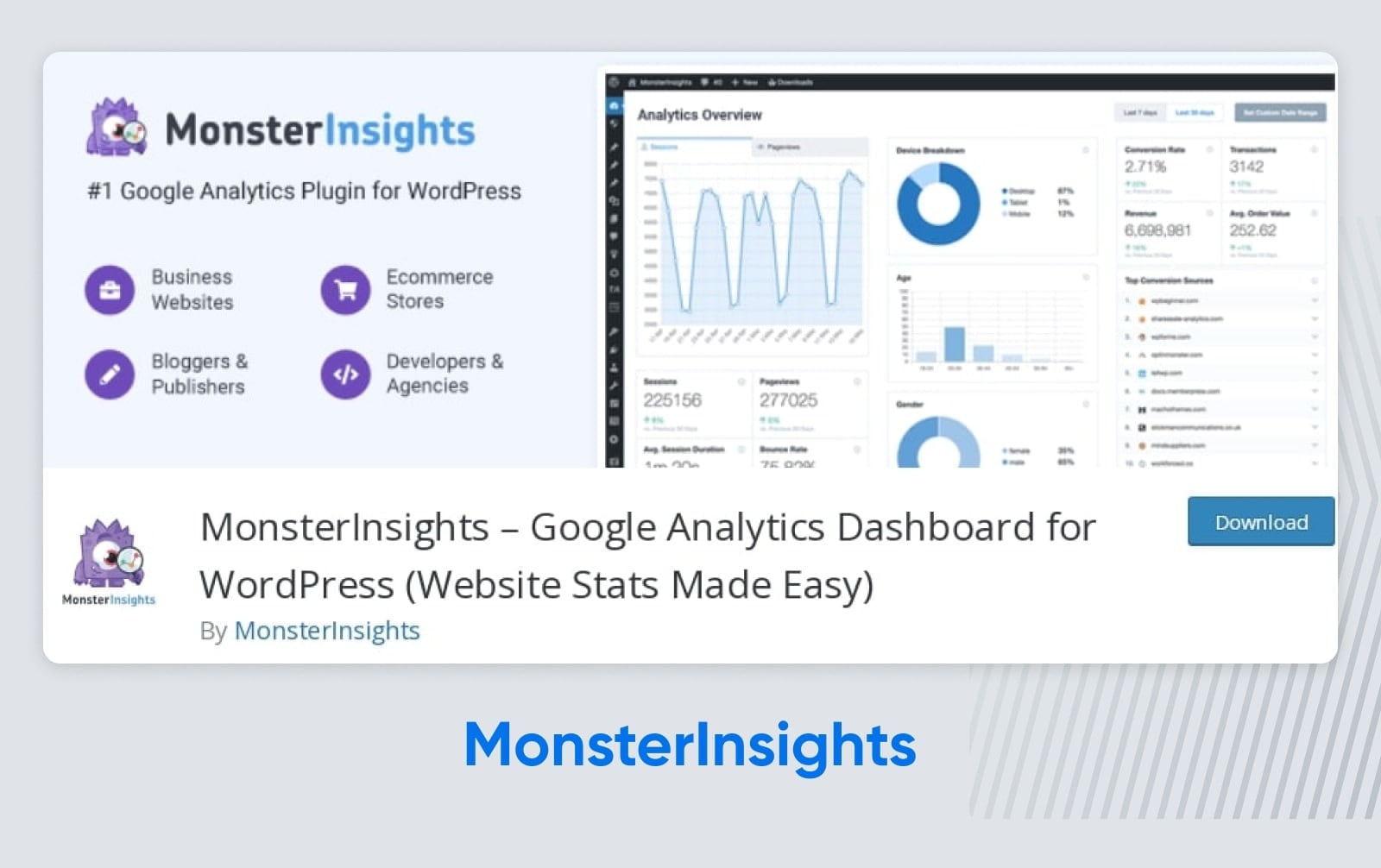 MonsterInsights is the most popular Google Analytics plugin for WordPress. It provides a Google-specific dashboard right in your WordPress admin panel, and you can track your customers across multiple platforms and devices. Unlike other link-tracking plugins, MonsterInsights won't slow down your website.
Key Features:
Provides custom reports for data regarding Audience, Behavior, Content, E-commerce, Forms, Search Console, and Custom Dimensions
Offers easy integration with WooCommerce for product and sales tracking
Enables use of tracking for Google Adsense and affiliate links
Pricing: The core plugin is free; Premium versions start at $99.50 per year.
79) Site Kit by Google
Google offers many free tools to analyze your website's success. With Google Site Kit, all of these products are combined in your WordPress dashboard. This means you can explore page speed, SEO, and audience analytics, and set up various Google products without code.
Key Features:
Implements site analytics on your WordPress dashboard
Provides metrics from Search Console, AdSense, PageSpeed Insights, and more
Integrates Google tools without editing your website's source code
Pricing: Free
80) StatCounter
Most WordPress analytics plugins allow you to analyze your audience over a period of time. But with StatCounter, you can see this data in real-time. This tool can track almost anything you can dream of, from keyword activity to the presence of cookie blocking. You can view the data inside your WordPress admin area, or get StatCounter to send you email reports.
Key Features:
Granular visitor analytics covering visitor paths, duration of visit, exit pages, and more
Real-time statistics
Visitor alerts when certain users return to your site
Pricing: Free with basic StatCounter account; Paid plans start at $9 per month.
81) WP Statistics
If you don't want to rely solely on Google products, you can take control of your analytics with WP Statistics. This powerful plugin captures a wide range of data about your audience, which you can view in your admin area or export to popular file types. We like the colorful design, too.
Key Features:
Captures visitor data including IP, browser, search engine, OS, and location
View stats in WordPress or export your data
GDPR compliant
Pricing: Free; Premium extensions available from $39 per year.
82) Matomo Analytics
Honed for business, Matomo Analytics is a plugin that provides valuable insights, without sacrificing privacy. In fact, you own 100% of the data that this plugin collects, and the plugin comes with an opt-out widget for your users. The whole package is completely free to use, and easy enough for even a WordPress beginner to install.
Key Features:
Powerful visitor analytics tools and visualizations
Strong privacy protection
Supports data import from Google Analytics or WP Statistics
Pricing: Free, with premium upgrades starting at $39 per year.
83) Conversios
Aimed at e-commerce websites, Conversios is an analytics plugin that helps you track customers from the moment they click on your ad to the instant they make a purchase. To make this work, the plugin combines Google Analytics 4, Google Ads, Microsoft Ads, and the tracking systems for most social media platforms.
Key Features:
Pixel manager to track events across all popular social channels
Remarketing features to engage potential customers
Works with Google Analytics 4 and Google Tag Manager
Pricing: Free; Premium features start at $99 per year.
84) Independent Analytics
Independent Analytics strikes a nice balance between features and usability. Yet another alternative to Google Analytics, this free plugin lets you track views, visitors, and referrers. It's completely compliant with GDPR, and has almost no impact on the performance of your site.
Key Features:
Comprehensive analytics dashboard within WordPress
Full GDPR compliance with additional configuration
Deep WordPress integration for valuable traffic source insights​
Pricing: Free; Pro version adds real-time data for $99 per year.
85) ExactMetrics
Our favorite thing about ExactMetrics is that this plugin allows you to check your Google Analytics data via your WordPress Dashboard. But this isn't the only worthwhile feature; for instance, it can handle Meta Pixel and Bing Ads tracking. ExactMetrics can even send you a weekly update about your traffic.
Key Features:
Displays Google Analytics data in your WordPress Dashboard
Supports dual-tracking with Google Analytics 3 and GA4
Weekly email updates with your traffic numbers
Pricing: Lite version is free with limited features; ExactMetrics Pro offers the full feature list, starting at $99.50 per year.
86) 10WebAnalytics
Part of a larger suite of marketing tools, 10WebAnalytics is another plugin that brings Google Analytics to your WordPress admin. While not as polished as some of the other plugins in this section, it works well and delivers an impressive amount of data.
Key Features:
Displays all of your Google Analytics reports
Supports custom notifications and alerts
Lets you create and manage goals
Pricing: Free with limited features; Premium packs start at $85.
87) WP Google Analytics Events
It's time to get a little bit nerdy. Google Analytics 4 allows you to create custom events — user actions on your site that you want to track. WP Google Analytics Events allows you to set up these events without messing around with code.
Key Features:
Code-free interface for creating custom events
Track in-page navigation and contact form submissions
Integrates with Google Tag Manager
Pricing: Free; Premium upgrades start at $79 per year.
The Best WordPress Localization Plugins
If you want to reach a global audience with your WordPress site, it's a good idea to translate your content. These localization plugins can help you adapt your website for different markets:
88) ConveyThis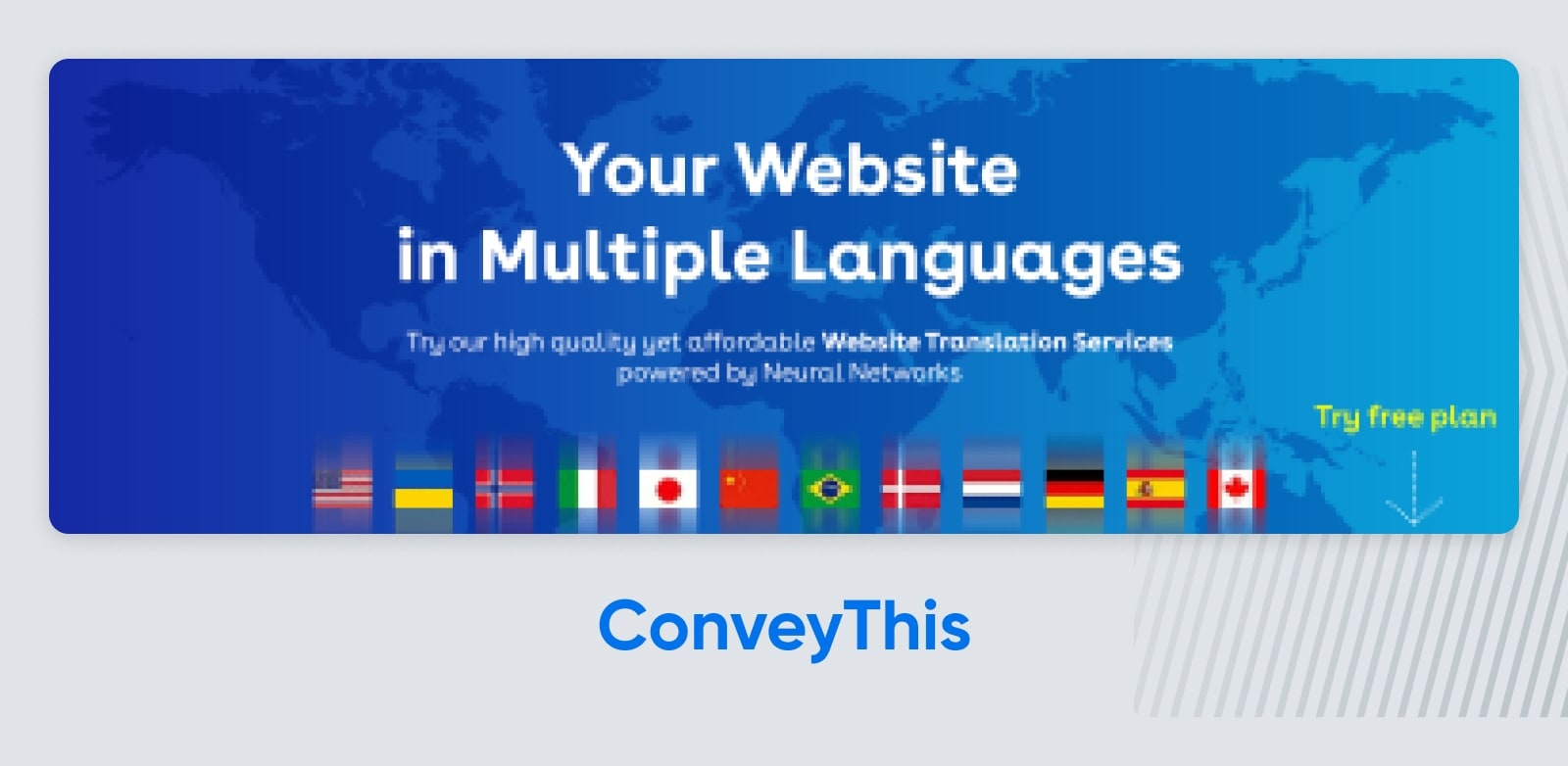 Offering fast and accurate automatic machine translation for 120 languages, ConveyThis is a great tool for localizing any WordPress website. It can also translate attributes, alt text, meta-text, and page URLs. Plus, it works with pretty much any theme or other plugin, including WooCommerce​.
Key Features:
Fast, accurate machine translation in 120 languages
SEO-friendly output
Works with 100% of themes and plugins
Pricing: Free for up to 2,500 words in one language; Upgrades start at $7.99 per month.
89) Loco Translate
For website owners who are happy to get more hands-on, Loco Translate provides an in-browser editing tool for WordPress translation files. The interface is pretty easy to navigate, and the plugin offers keyboard shortcuts for faster translating. You don't necessarily need to translate content manually; this plugin integrates with translation APIs, including DeepL, Google, Microsoft, and Yandex.
Key Features:
Translation management inside WordPress Admin
Integrates with top automated translation tools
Built-in locale codes for every region of the world
Pricing:  Free up to 2,000 translations, and then $5.95 per month.
90) Polylang
Polylang allows you to create a bilingual or multilingual WordPress site with a translation tool covering custom post types, custom taxonomies, widgets, and menus. It provides full support for right-to-left (RTL) language scripts, and can automatically download and update WordPress language packs​.
Key Features:
Translation management that covers custom post types, custom taxonomies, widgets, and navigation
Support for RTL scripts
Based on core WordPress technology for better performance
Pricing: Base plugin is free to use; Pro version starts at €99 (~$105).
91) GTranslate
When you need a quick translation for something you see online, which app do you use? Probably Google Translate. The GTranslate plugin drops that same functionality into your WordPress site. It can translate over 100 languages on the fly, with full support for all right-to-left (RTL) languages​.​ Upgrade to the premium version, and you get the benefits of neural machine translation.
Key Features:
Adds real-time Google Translation to your website, without the Google branding
Works on posts, pages, widgets, menus, and more
Premium version offers multilingual SEO and neural machine translations
Pricing: All core features are free; Premium plans start at $9.99 per month.
92) TranslatePress
Most localization plugins have the usability of 90s database software. TranslatePress stands out thanks to its user-friendly interface that allows you to easily translate the entire page at once. The plugin even covers the content from your shortcodes, forms, and page builders. If you don't want to handle localization yourself, you can do automatic translations with Google Translate.
Key Features:
Live on-page editor allows you to translate content with context
Works on content from shortcodes, forms, and page builders
Provides Google Translate integration and support for WooCommerce
Pricing: Free; Premium add-ons start at €7.99 (~$8.53) per month.
93) Google Language Translator
Now part of the GTranslate family, Google Language Translator is a plugin that offers similar features in a slightly different package. This tool automatically hooks up to the Google Translate API automatically and can fetch translations for any supported language. It works on posts, pages, categories, tags, menus, and widgets, along with content from other plugins​​.
Key Features:
Automatic translation with Google Translate API
Translates content from themes and other plugins
Premium version offers multilingual SEO and neural machine translations
Pricing: All core features are free; Premium plans start at $9.99 per month.
94) Weglot Translate
It would probably be fair to say that Weglot Translate is one of the easiest translation plugins to configure. There's even a multilingual user guide if you need it. The plugin works with all themes and other plugins, and it follows Google's best practices for good SEO. In terms of machine translation, you have a choice of DeepL, Google, Microsoft, and Yandex.
Key Features:
Easy to install and detects new content for translation
Follows SEO best practices
Provides high-quality machine translation and access to professional human translation
Pricing: Free for the first 2,000 words; Paid plans start from $17 per month.
95) Bogo
If you're just looking for a way to manage translations of your content, Bogo should do just fine. This free plugin lets you set up a multilingual site, with a language switcher widget to help visitors find the right version for them. It's simple, but very efficient.
Key Features:
Adds localization options to your WordPress admin
Includes language switcher widget
Based on WordPress core features
Pricing: Free
Bonus: AI Plugins for WordPress
Artificial intelligence is changing the way we interact with the web. It is also providing website owners with new tools, like these AI plugins for WordPress:
96) AI Engine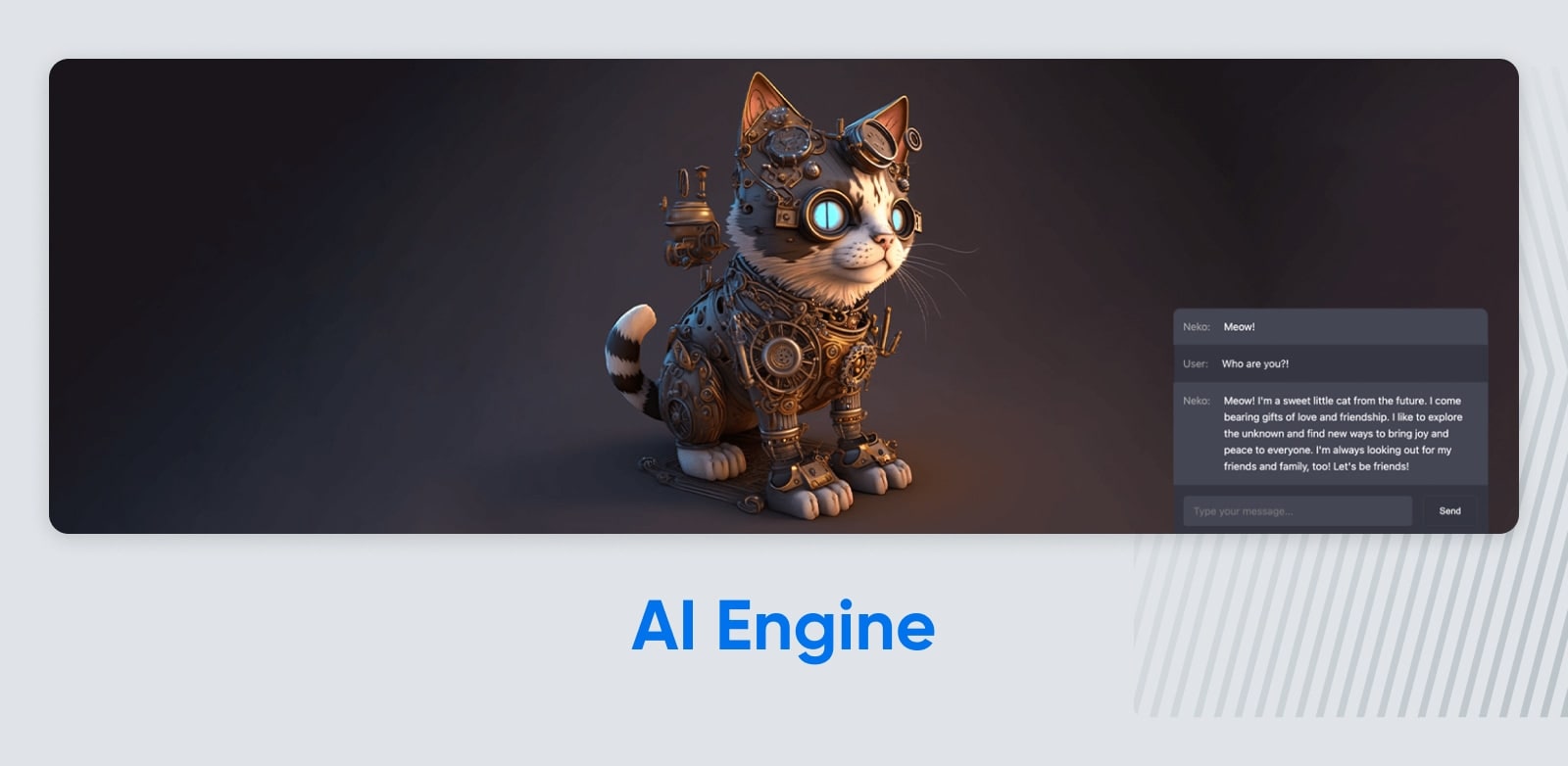 AI Engine lets you play with ChatGPT and other GPT models. You can use it to generate content and images, suggest titles, and create excerpts. It also tracks your OpenAI usage stats.
Pricing: Free, but requires OpenAI subscription.
97) WordLift
By leveraging AI, WordLift allows you to compose SEO content faster than you can type. It delivers engaging, accurate writing, and the plugin handles all the chores related to optimizing your posts for search.
Pricing: From €49 (~$52) per month.
98) AI ChatBot
When you're not around to engage with visitors to your website, AI ChatBot can strike up a conversation. Powered by natural language processing, this impressive plugin is great for providing interactive customer support.
Pricing: Free with limited features; Full version starts at $49 per year.
99) ImageSEO
Alt texts are pretty important for SEO, but filling them out takes time. ImageSEO provides a neat shortcut by using AI technology to automate the whole process.
Pricing: Free for 10 images per month; Paid plans from ​​€4.99 (~$5.30) per month.
100) AI Content Writing Assistant
With 20 different writing styles and over 40 tones to choose from, AI Content Writing Assistant is undoubtedly a versatile plugin. This content generation tool supports multiple languages, and it even works on locally hosted websites.
Pricing: Free
…And That's Not All
Whew. We've made it to the end of our list. But we've only scratched the surface of all the amazing extensions, power-ups, and plugins available for your WordPress site. You can find many of these tools and thousands more for free in the WordPress Plugin Directory.
Of course, the world's top WordPress plugins won't make much difference to your website if your host isn't up to the challenge. Here at DreamHost, our hosting plans are optimized specifically for the WordPress platform.
Our managed WordPress hosting makes it really easy to maintain your website and keep it running smoothly — even when you install loads of plugins. And with plans starting at just $16.95 per month, it's open to anyone.
Don't need a managed site? Our shared hosting offers the same guaranteed uptime and strong performance, with plans starting at only $2.59 per month.
Get Content Delivered Straight to Your Inbox
Subscribe to our blog and receive great content just like this delivered straight to your inbox.