Strategies For Sustainable Growth In 2023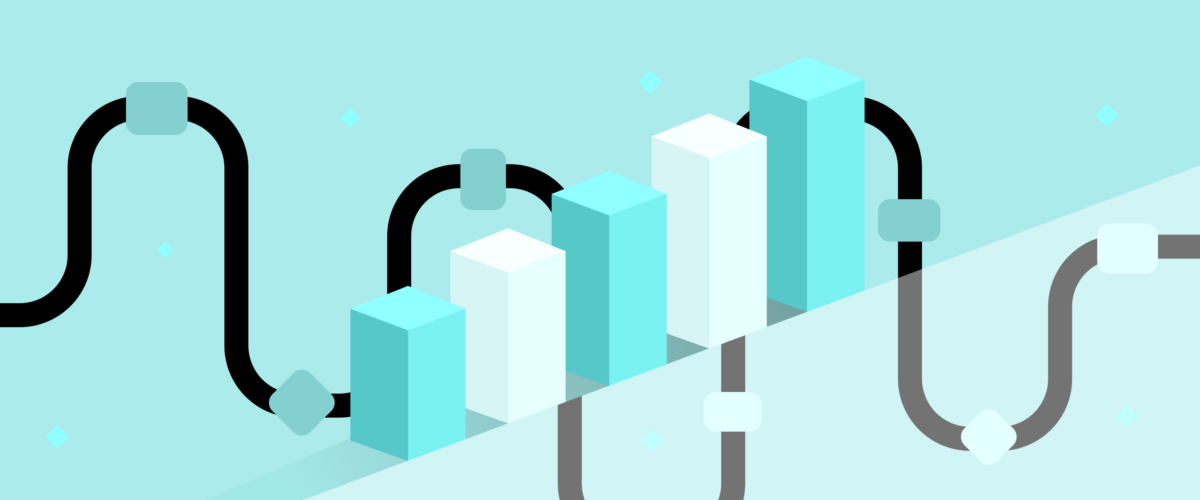 For a long time, exponential growth was an expectation for successful SaaS companies. Now, in this economic environment, growing sustainably might just be the new "name of the game". We spoke with SaaS leaders across different sectors to bring you insights on sustainable growth strategies for 2023.
Daria Danilina, Co-founder at Salesroom, Jonah Remz, VP of Finance at Capchase, and Dirk Sahlmer, M&A Manager at saas.group joined our panel discussion to share their experiences growing SaaS businesses this year, what they learned from this downturn, and what growth strategies they plan to implement in 2023.
One thing everyone agrees on, sustainable growth strategies are replacing the "growth at all costs" mentality. Growth efficiency and intense execution are the focus of next year.
Watch the full panel discussion below and check out the insights and advice the panelists from Capchase, SaaS.group, and Salesroom shared. 
How to grow sustainably in 2023? 
Track how efficiently you're bringing in new business 
Optimize for scalable growth
A retained dollar is worth more than a newly acquired dollar
Extend your runway
Prioritize internal transparency and alignment
Make every user interaction count
Make small bets
Track how efficiently you're bringing in new business 
Our panelists agree; getting leads is going to be more difficult next year. Businesses need to shift the emphasis on making sure that the conversion rate is as high as possible. Once you have that lead, you need to make sure that your team is doing everything they can to close the deal. 
People are thinking a lot more about optimizing their existing team, making the most of what they have, and making sure that people are enabled, instead of blindly "throwing more people at the problem". — Daria Danilina, Salesroom
In this environment, how efficiently you're bringing in new business is a priority. So tracking metrics like sales efficiency, the rule of 40, and LTV/CAC ratio is becoming increasingly important.
You can still have a really attractive business that doesn't have the same rate of growth if you're doing it efficiently. — Jonah Remz, Capchase
Optimize for scalable growth
Earlier in the lifecycle of a business, your team is all hands on deck to make sure that you win new business. Once the business is scaling, however, it becomes more and more important to focus your efforts and look at growth from different perspectives. 
In order to know where to focus, all our panelists constantly look at their revenue metrics to make data-based decisions. 
We work hard to ensure that all teams can have a structure that can support multiple turns of the business as it stands today. (…) For example, lowering customer acquisition costs across all the different deal channels and making sure that we really know where to "pour the gasoline on the fire". — Jonah 
Revenue attribution is another key element to make sure that every investment you make, can be evaluated, and scaled. 
One of the early challenges of the business is getting the infrastructure in place to track where the leads even truly come from, what is the first touchpoint, and where the investment dollars are actually making a difference. — Jonah
A retained dollar is worth more than a newly acquired dollar
Retention plays a key role in a successful growth engine. A good retention rate means you're delivering on your promise and are able to keep customers over time. 
Not every dollar is created equal, especially in the venture world. A retained dollar is worth a lot more than a newly acquired dollar that has yet to renew. — Daria
Moreover, the type of customers you are able to acquire and retain, matters. 
For better or worse, who those dollars come from matters a lot for venture investors. If they see you're only used by early-stage companies, it's not as strong a signal as if you're used by more established companies that could have any kind of tool in the world, but they choose to work with you. — Daria 
Extend your runway
Funding environments can change and the downturn has been felt by many businesses across industries. Now more than ever it's important to have a backup plan. 
For a SaaS business, that means having that additional runway to make sure you don't run out of cash. Our panelists recommend at least 18 months of runway moving forward. 
I've talked to so many founders that struggled to raise a follow on round and came to us last minute, just before filing for bankruptcy. And then it's definitely too late. If you think that revenue-based financing, venture, or raising a down round could be an option, you should consider it. At the end of the day, keeping your company alive is the number one priority. — Dirk Sahlmer, SaaS.group
Prioritize internal transparency and alignment
Make sure that everybody's really aligned on what the true goals of the business are so that if you're falling short, there are no surprises and you really feel confident in your decisions. — Jonah
Investing in ownership and transparency needs to be a conscious effort, it requires constant communication. It needs to start with transparency around what constitutes good performance, setting KPIs and OKRs. It can also mean transparency around your revenue numbers and leaders sharing how the business is really doing, and where it's heading.
There's a big investment to be made in educating and making sure people can interpret numbers. It starts with everyone in the company understanding where the company is at, how decisions are made, and which numbers everyone is looking at. — Daria
Make every user interaction count
Investments in your core product is never a wrong decision, no matter the economic climate. But whether you're adding new features, improving your products' performance and stability, or making it user-friendly and intuitive, make sure to keep your user front and center. 
What are the other potential features that customers may want? We're always trying to identify those pain points and then build around that. — Jonah
Every user interaction counts. Working on your brand is a big part of how your audience experiences your company, sadly many companies neglect brand efforts. Granted, brand investments are very hard to track, but in a world where every dollar counts you need to make sure you have a strong brand. 
If your company doesn't have a story and your go-to-market team doesn't know how to communicate that story. I believe it's gonna be incredibly hard to win customers next year and beyond. — Daria
Make small bets with your growth strategies
Last but not least, hindsight is 20/20, and we don't really know what 2023 will bring in terms of successful growth strategies. 
So, make sure to track how efficiently you're bringing in new business, optimize for scalable growth, keep track of retention rates, extend your runway, prioritize internal transparency, make every user interaction count, and make small bets.
I don't think any of us knows where we're gonna be at this time next. The name of the game next year will be small bets. — Daria
Thank you to our panelists
Dirk Sahlmer, M&A Manager, saas.group
Dirk is M&A Manager at saas.group. He is a seasoned SaaS investment and acquisition professional who helped grow the saas.group portfolio from 3 to 11 brands in the last 3 years (including recent acquisitions of MyWorks & Seobility).
He enjoys building relationships with bootstrapped SaaS founders and helping them navigate through the complexity of exit processes.
saas.group acquires promising B2B SaaS companies with revenues between $1-10M ARR in a founder-friendly process to give them a good new long-term home and take their product – and their people – to the next level.
Daria Danilina, Co-founder, Salesroom
Daria is the Co-Founder at Salesroom, the only video conferencing platform built specifically for customer-facing interactions.
Salesroom customers can fully personalize the experience for their meeting guests and get real-time feedback and guidance when it matters the most, winning more deals.
Prior to founding Salesroom, Daria was an investor at Oxx – a growth-stage B2B software investment fund.
Jonah Remz, VP of Finance at Capchase
Jonah Remz is the VP Finance at Capchase. The a NYC-based Fintech whose mission is to automate finance for predictable revenue companies. In his role, Jonah leads all strategic finance, FP&A and financial operations functions of the business.
Prior to Capchase, Jonah was a Director of Finance at Bread, a NYC based BNPL Fintech. Jonah also previously spent time as a Director of Finance at Intersection, an OOH media & technology company, and started his career at Houlihan Lokey in NYC.