Shared Hosting Launched in Netherlands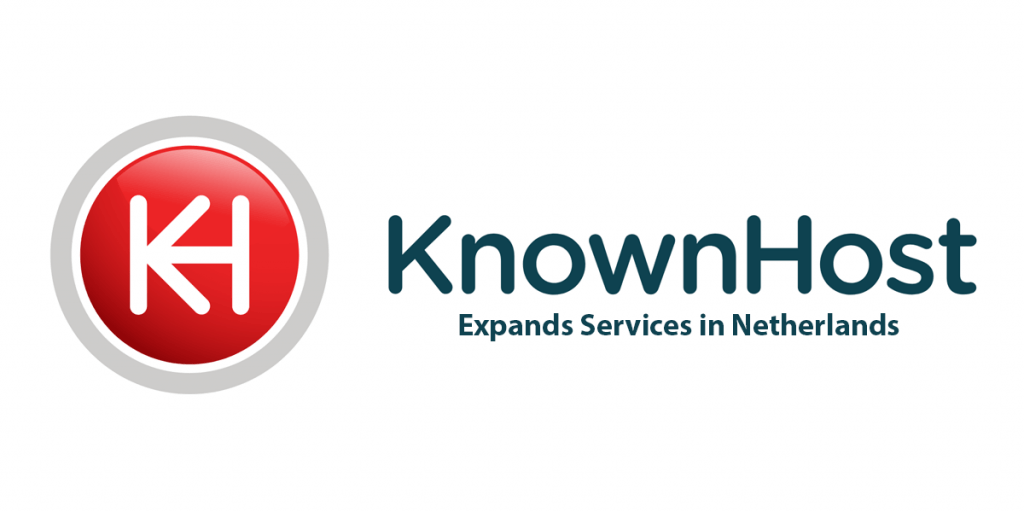 KnownHost, a high-quality and fully managed web hosting service provider, has just announced the launch of their services in the Netherlands. This will offer shared, reseller, and semi dedicated hosting to more customers for their particular needs or wants. In addition, the deployment will provide faster performance and response times.
Shared Hosting is the basic hosting used for a single website for those who want a presence on the web. This package is used by individuals, single owner businesses, and/or commercial websites and gives you only what you need for your website.
KnownHost will also be offering a new premium package for our shared hosting clients. This package is the cream of the crop with the same features as our professional package, but with added resources for those who aren't quite ready for a VPS jump.
Reseller Hosting is a cost effective way to provide another level of service for your design or agency clients. This interface allows you to create, manage and sell individualized web hosting packages for your clients.
Semi Dedicated Hosting is otherwise known as a virtual dedicated server (VDS). It will provide a low budget option for many of our customers because of its use of shared resources and partitioned costs. For those who don't require high-quality resources or have heavy traffic, semi dedicated hosting is perfect for your needs.
These services are deployed using AMD EPYC CPU's and NVMe drives for faster performance. In addition, they use Litespeed Webserver to offer lightning quick response times to our customers. Our CEO offers some insight as to our expansion into the Netherlands.
"The Netherlands has long been recognized as a global technology hub, with a robust digital infrastructure and a high level of connectivity. By establishing our Shared Hosting services in the Netherlands, we can leverage this advanced infrastructure to offer faster and more reliable hosting solutions to our customers. The proximity of our servers to the local user base ensures reduced latency, faster loading speeds, and improved overall performance, resulting in a superior website experience for our clients."

-KnownHost CEO Daniel Pearson
About KnownHost
KnownHost is a privately-held professional web hosting company founded in 2006, with customers in more than 150 countries. It offers affordable web hosting plans through packages featuring shared hosting, managed SSD virtual private servers (VPSs), and managed SSD dedicated servers. All datacenters have 24-hour onsite security and redundant power supplies. For more information, visit KnownHost.