10 Best Digital Wallets for Online Payments in 2023 – All That SaaS
For the past couple of years, COVID-19 has steadily made the financial sector take 360 degrees by integrating tech to evolve buying and spending. It has been just two years and almost 150 Americans have chosen to switch from credit and cash to online digital wallets.
Surveys have shown that at least more than 98 million Americans find digital wallets far more convenient and secure, as opposed to carrying cash and credit cards.
Formerly known as e-wallets, digital wallets use mobile apps that store credit or debit card details from one place. This allows users to make cashless, in-store purchases using their devices.
They can be used for various things, such as digital rewards, tickets, room keys, boarding passes, and many more things.
👜 The Best Digital Wallets for Online Payments in 2023
Download: Android | iOS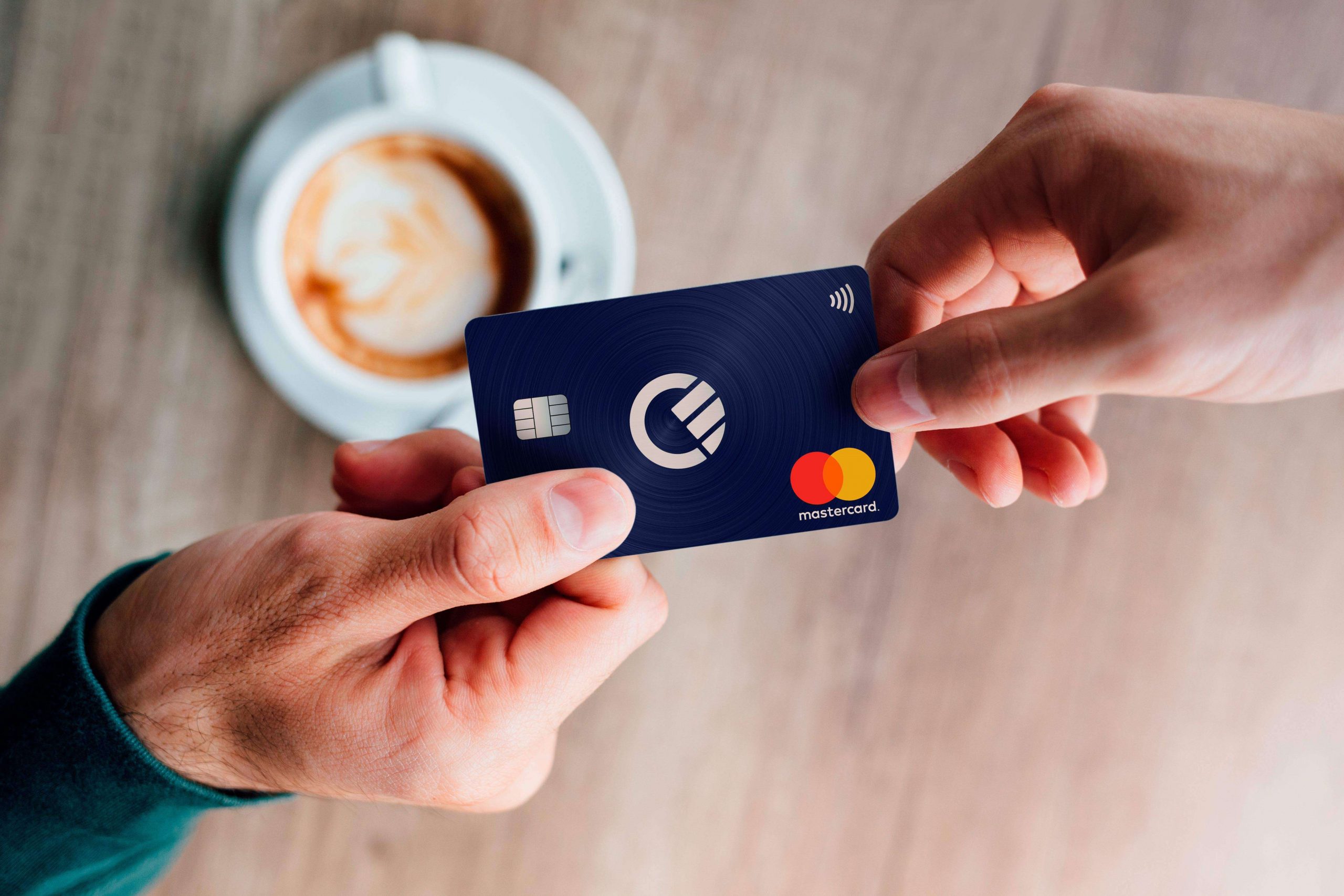 Curve is a UK fintech company that has made its way on the list as one of the best digital wallets. Started in 2015, this top digital wallet gives its users a smart card and an app that lets the user aggregate and manage all their bank cards from one place.
As a credit card and digital wallet, Curve makes it easier to manage and pay for expenses and offers various benefits. Even though it is not a bank, Curve is a service that is built on an e-money background.
However, for the time being, money cannot be transferred using Curve. Please keep in mind that even though it is one of the top online wallet apps, it will not replace your bank but instead all of your bank cards.
This digital wallet can sustain cards from different currencies, and it also applies the fee-free foreign spending policy all while continuously adding additional features.
Key Features
It provides unique services, which allows the user to be able to operate all of their cards with one digital wallet.
Add all your debit and credit cards inside Curve's digital wallet and use your Curve card to pay for anything.
They also give a premium subscription option that has many benefits, for example, travel insurance.
It is one of the free digital wallets that makes it easy to open and maintain your Curve account free of charge, and at no monthly cost.
Curve gives you a 30-day period to move past payments between cards. This ensures you don't pay using the wrong card.
Anti-Embarrassment Mode: if your selected card doesn't go through, Curve Credit will swoop in automatically.
Download: Android | iOS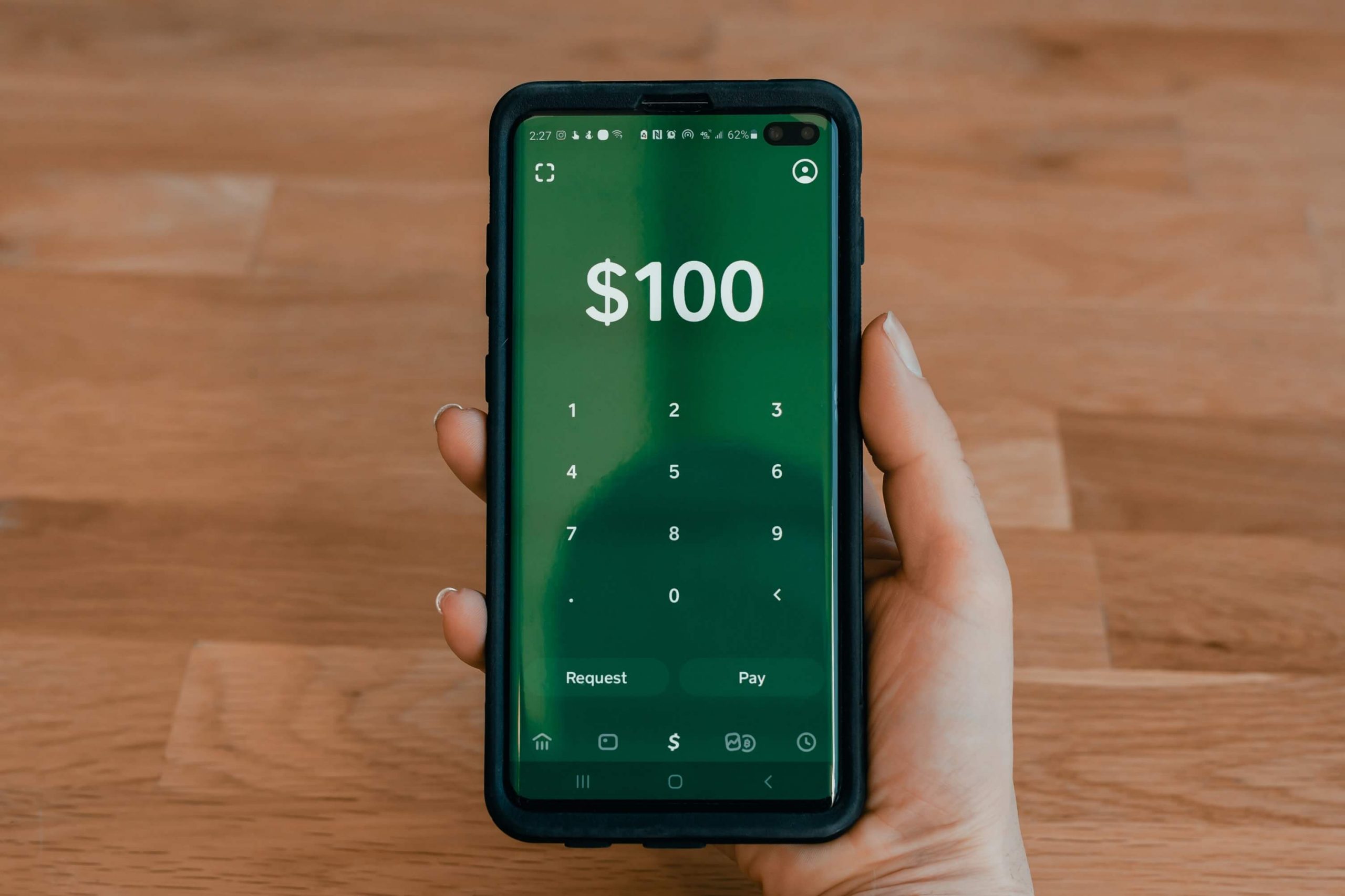 Created in 2013 by Square Inc, the Cash App is one of the top digital wallet apps that has been made for peer-to-peer payments. It is quite popular and is known as one of the best digital wallets, which is iOS and Android mobile apps.
Square created Cash App, as one of its many products, which serves the purpose of assisting people with their cash transactions. Cash App has more than 30 million users that use it for transactions, and it has been ranked number one in the finance category in the App Store.
As one of the top online wallet apps, Cash App provides four major functions, which are: sending and receiving money, mobile banking, and investing.
Key Features
There is no transaction fee to send payments from your bank account or your Cash App balance. However, you get charged 3% if you use a credit card to send a payment.
Money is received in the Cash App account first, and it can then be withdrawn to a debit card or a connected bank account.
Other than receiving payments, funds (tax refund check and paycheck direct deposit) can also be deposited via Cash App banking.
The Cash App Investing feature allows the user to invest in stocks and exchange-traded funds with a minimum amount of $1 and no commission fees. Note: Only U.S. residents who are 18 years or older can use this feature.
The Cash App also has a cryptocurrency feature, which allows you to buy or sell, deposit, or withdraw Bitcoin to an external wallet.
Cash App is a very secure app because the payment information is sent through secure servers and is encrypted.
3. Venmo – Secure Digital Wallet
Download: Android | iOS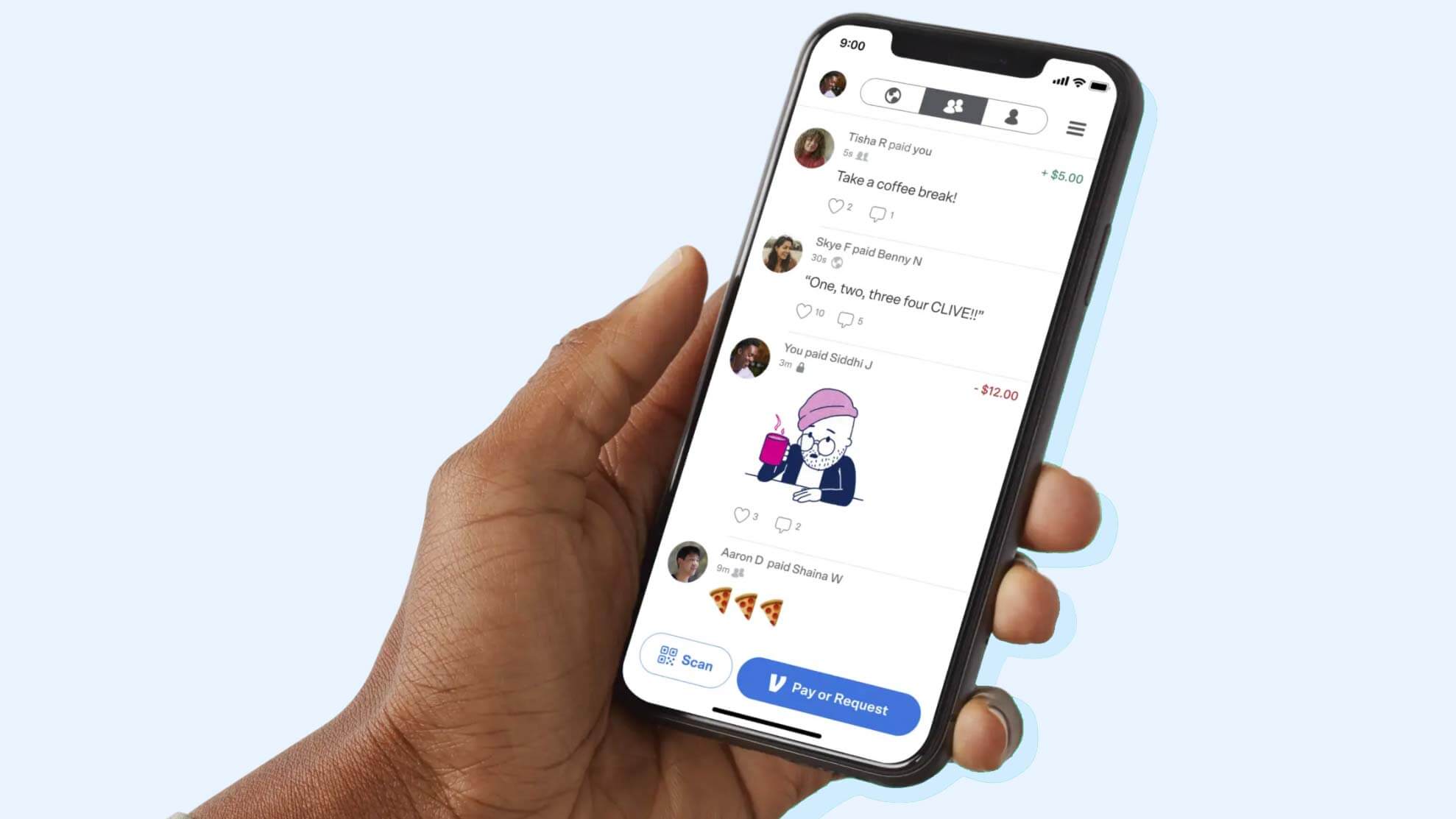 Venmo happens to be one of the socially popular top digital wallets, which allows the user to immediately receive and send money. Money can be sent from a debit or credit card, bank account, or even the user's Venmo balance.
Once the money is received it is added to the Venmo balance, and it can be kept there or transferred to the user's bank account.
Even though Venmo does not have regular fees or transaction service fees, we still can't call it one of the free digital wallet apps, since it has premium service and other service charges.
As we mentioned before it is socially popular because of its social media elements for transferring money. The app allows users to add one another as friends. It even has a feed that shows the payments between users, and they can add notes, emojis, or animated stickers. It also has privacy settings.
Key Features
There are no charges to send money from a bank account, debit card, or from the user's Venmo balance.
It is easy to use, all a person has to do is download it and start sending or receiving money immediately.
Splitting expenses are by Venmo because it offers an on-screen calculator when sending or requesting money. This is handy when splitting the bill in a group, and the money can be sent or requested to everyone in one go.
Venmo has credit card payments that have a 3% transaction fee, and it is the standard charge among payment apps.
This payment app has a checkout option with many other apps and websites, including Uber, GrubHub, Hulu, Poshmark, and Foot Locker, and many more.
Since the Venmo Debit Card is tied to the Venmo Balance, without an annual fee charge, it gives the user cash-back offers with some stores. However, the Venmo Credit Card does not have this option.
4. Google Pay – Powerful Digital Wallet
Download: Android | iOS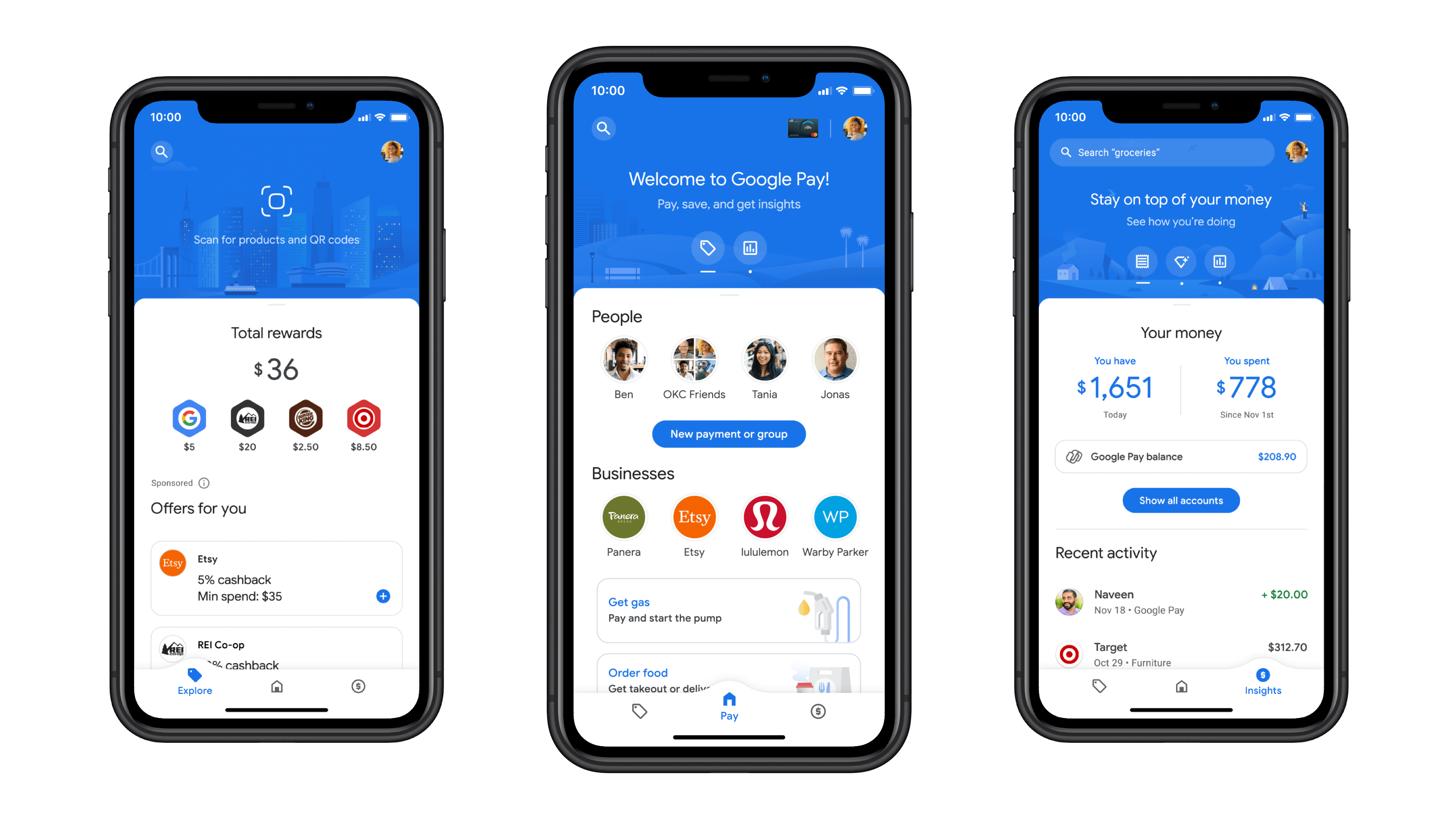 Without a doubt, Google has always delivered when it comes to their products, and that tech ingenuity shows in the Google Pay app. It is one of the best digital wallets that competes well with Apply Pay and Samsung Pay.
It has in-store, online, and person-to-person payment apps all-in-one called Google Pay.
As one of the top online wallet apps, it operates all of the user's transactions. The best part is that it works with Android, iOS, and the web, which means it operates on a broader perspective than Apple Pay and Samsung Pay.
Like Apple & Samsung, it allows NFC payment at various places and smartwatch support.
Most of its users prefer using Google Pay because it is easy-to-use, they feel they are well-served, and this payment app is full-featured. Previously it was known as Android Play.
Key Features
It is easy to save purchasing information and have it easily accessible for the user.
It allows its users to be able to check out on many web stores and is streamlined.
Since Google is accessible from multiple devices, it also remembers information from all of them.
Google Pay has encrypted the user's payment information and it is stored on Google's secure servers, keeping the transactions safe.
The exact payment information can be checked at any time, via the app or the web.
A separate account does not need to be made, it is easy to set up if you already have a Google account.
5. Apple Pay – Digital Wallet for iOS
Download: iOS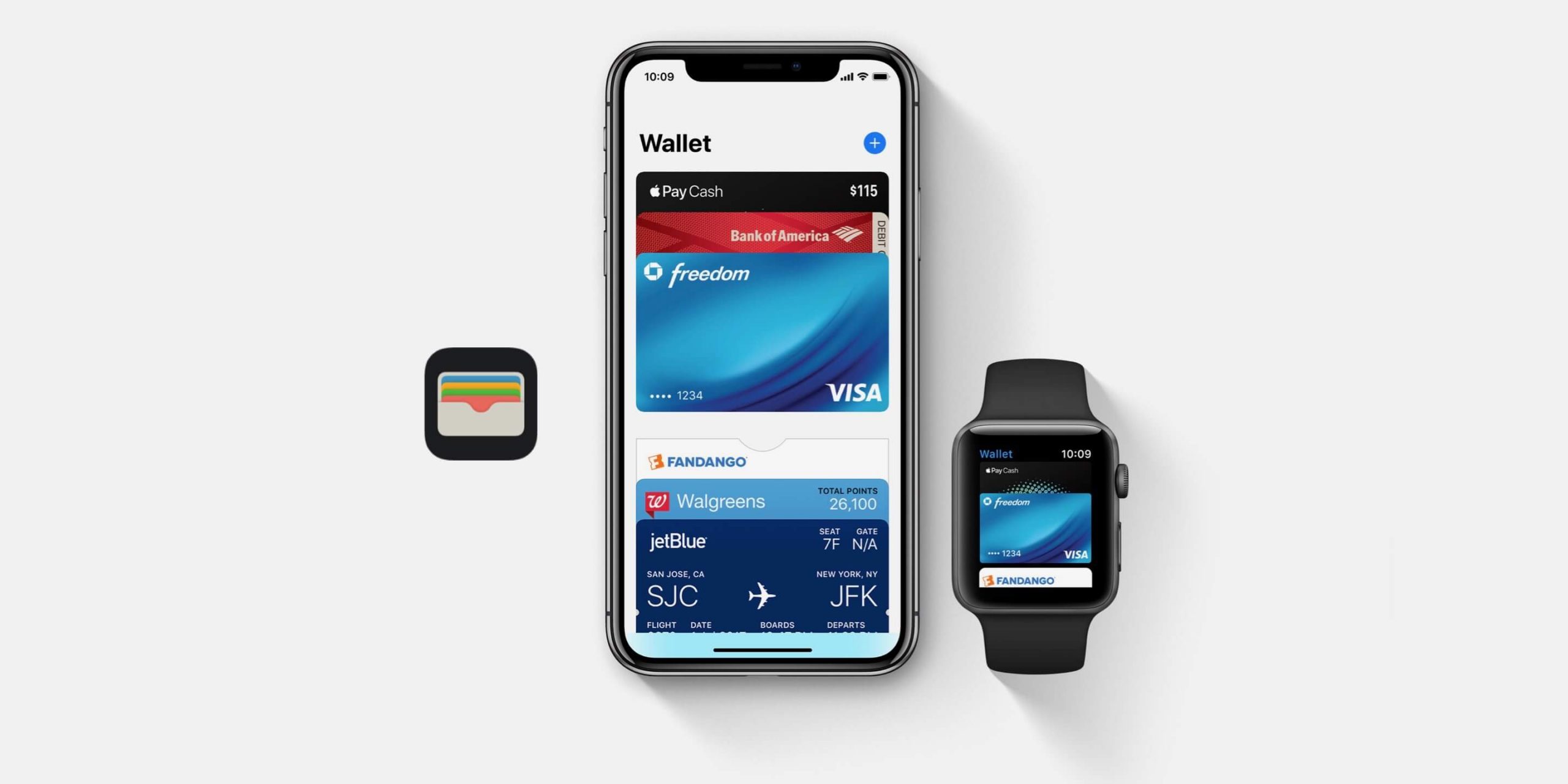 There is no question in doubt that Apple has always been known for its futuristic innovation. Apply Pay is one of the many products that showcase this innovation.
With the help of Apple Pay, any iOS user can buy almost any product by holding the iPhone over an NFC terminal when at the store.
The user can also pay other people and retain funds by using the Apple Cash feature in Apple Pay. It is one of the top online wallet apps and is probably known as one of the best digital wallets.
Recently, due to COVID-19, it added the Apple Card that is a credit card to provide a contactless payment solution.
If a person has an iPhone 6 or later they can use Apply Pay since it has been seamlessly added in the iOS as a part of the Wallet app.
If you're an iPhone X or later you can use FaceID to use the app, otherwise the user can set up a passcode, or Touch ID. When purchases are made anonymous data is what the retailers receive, keeping user data safe and encrypted.
Key Features
It is easy to use and even quicker to operate the NFC-payment system.
Apple has made sure that credit card data is secure by using the anonymous, single-use token system.
This app manages many things for its users, such as gift cards, movie tickets, boarding passes, and its high-reward credit card option.
Apple Pay doesn't take its security lightly, the Touch ID and FaceID consist of a strong first layer of security.
If you are already using a card for your iTunes or iCloud account, Apple Pay can make payments using that card.
Adding a new card is a snap. Just take a picture of the front of the card and enter the remaining security details. It is super easy to add in a new card, all the user has to do is take a front picture of the card and enter its security details.
Download: Android | iOS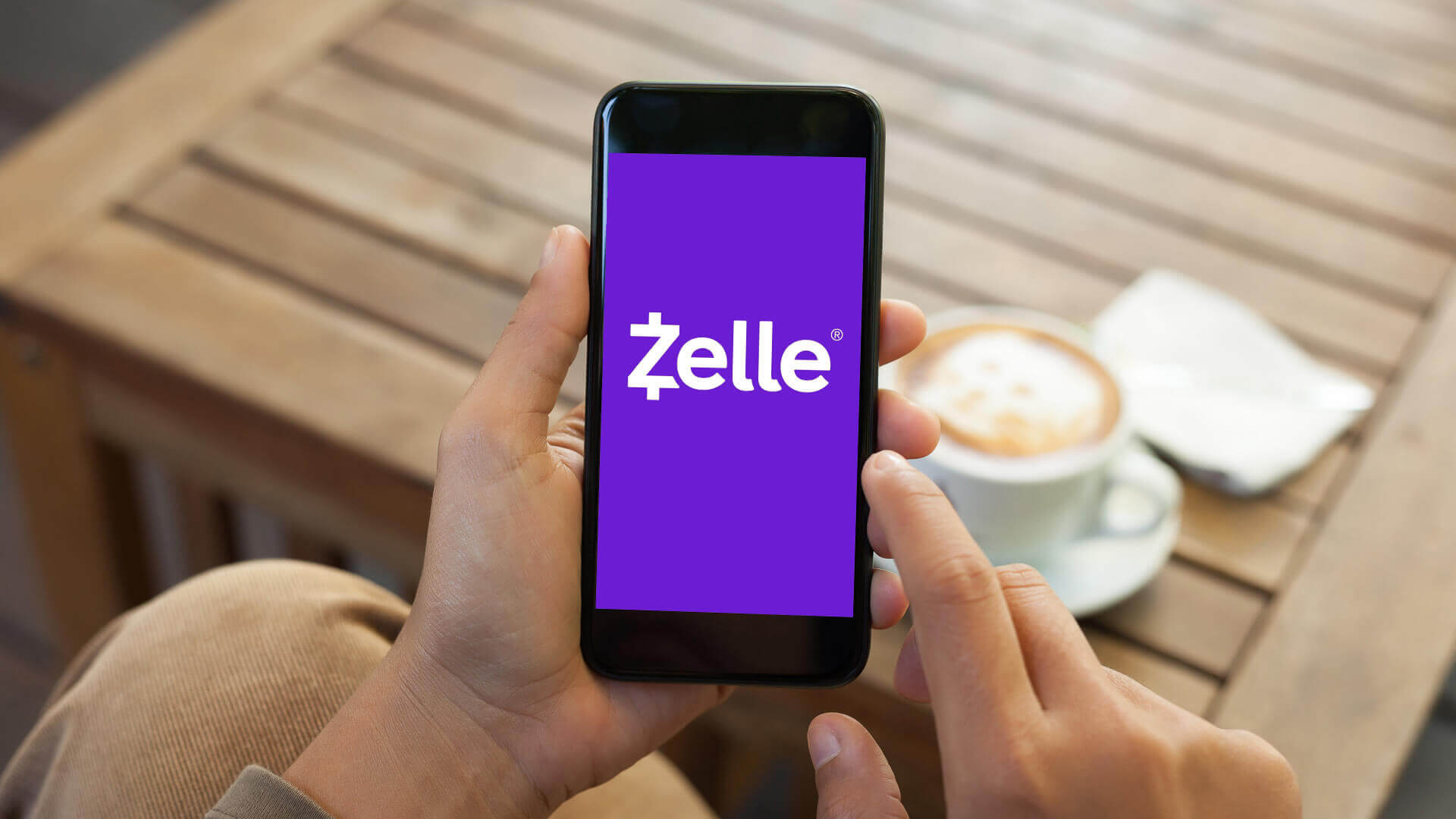 Zelle happens to be one of the top free digital wallet apps, which is not only easy to use but it also transfers money quickly. It is a peer-to-peer free digital wallet that lets its users send money from one bank account to another one. Zelle is a suitable way to send money to an acquaintance.
If someone is using Zelle to transfer money to another bank account, they are not required to know the receiver's bank account details. They can send money to another bank account by just using the recipient's phone number or email address.
Once the details have been added, Zelle will either send them a text message or email them to let them know their payment is waiting.
Zelle was created by some of the big banks in the USA and to this day it partners with many U.S. banks. This means most people use Zelle as a money transfer service through their banking app, or they can also access the app separately.
Key Features
The app is completely free to download and use, and it doesn't charge its users money transaction fees.
The user's bank details are always secure and the information is never shared with Zelle.
As a payment app, Zelle is a great option for those who want to send it immediately, and it works even faster with those who already have a Zelle account.
There is no need to download the Zelle app separately since it is already integrated with many banking apps.
There is minimal receiver information is needed to send money, at the most only the recipient's email and phone number are needed. Zelle will either email them or send them a text message regarding the transaction.
Zelle does not have a sending or receiving money limit, you can send and receive as many transactions without a set limit.
Download: Android | iOS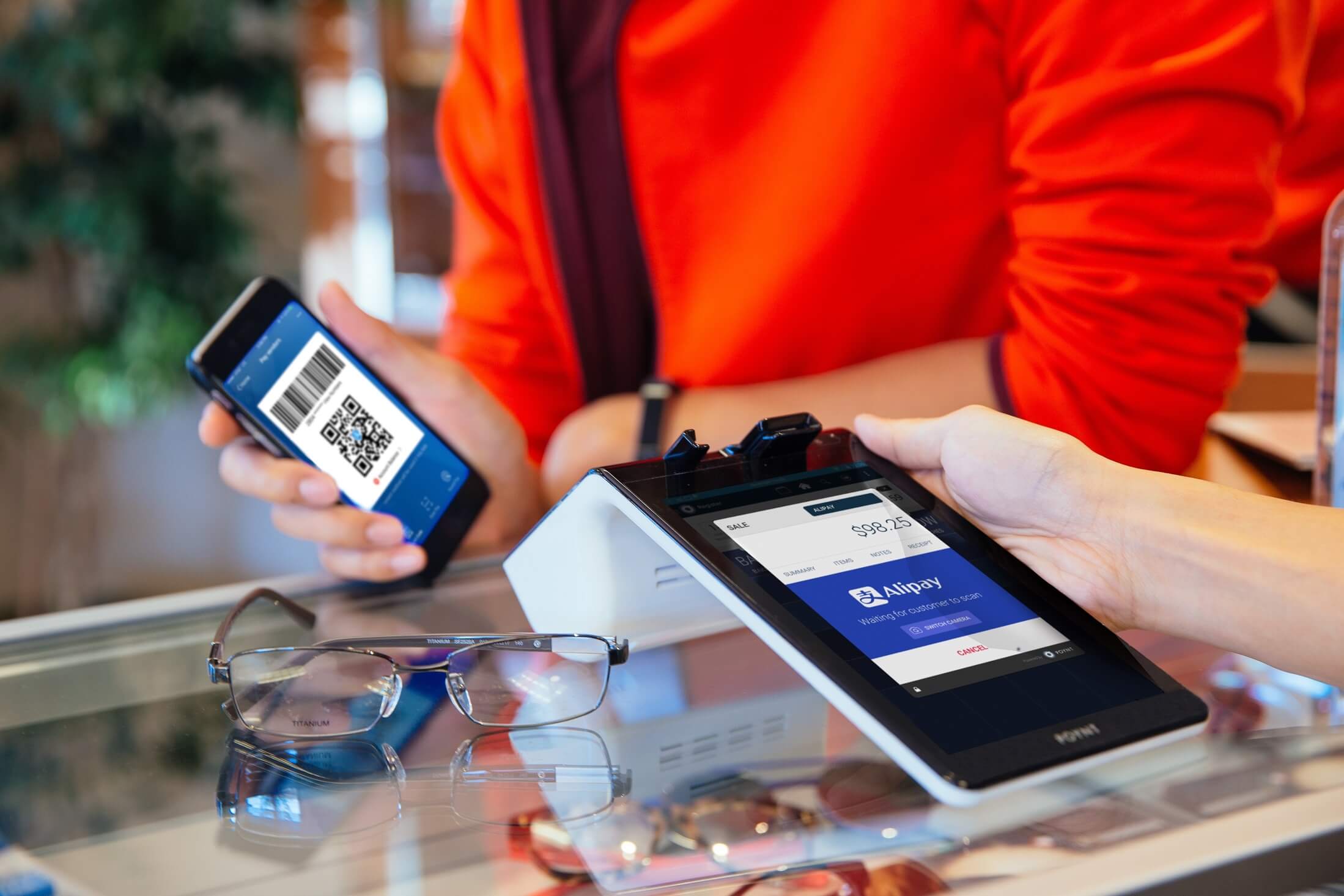 Alipay is an online digital wallet that is predominately used by Chinese citizens to make payments without cash. You could say it has the same level of popularity in China that Venmo and Paypal have in the US. There was a time Alipay was operational in the US, however, it got banned in early 2022.
This top digital wallet can be used by downloading the eWallet service onto the mobile, and it can be used to make online transfers and payments. Alipay is an online digital wallet that allows its users to store debit or credit card details so they can make in-store or online buys from their phones.
Alipay's transaction process is very similar to Apple Pay, and its payment method is mobile-wallet based. The app had initially started with traditional Chinese communication and later on, they added English for non-Chinese users. This way it is accessible for English speakers visiting China.
Unfortunately, English speakers' visitors will have to open a Chinese bank account after 90 days to operate the app. This is one of the free digital wallet apps.
Key Features
The user has to do is enter their pin code to make an online transaction. This feature is time-saving from filling in receptive personal information and card details every time a payment is made.
To use the app, all the user has to do is create an account and add in their card details. Alipay is free to use.
If the merchant accepts Alipay for online payments, the user simply has to select Alipay as their preferred payment method when checking out.
This online digital wallet allows its users to pay in-store using their mobile.
Alipay is a secure app, in which the merchant receives the encrypted version of their financial details.
There are two payment options for in-store purchasing, which are the merchant-present mode for the QR code scan, and the customer-present mode for the QR Code scan.
Download: Android | iOS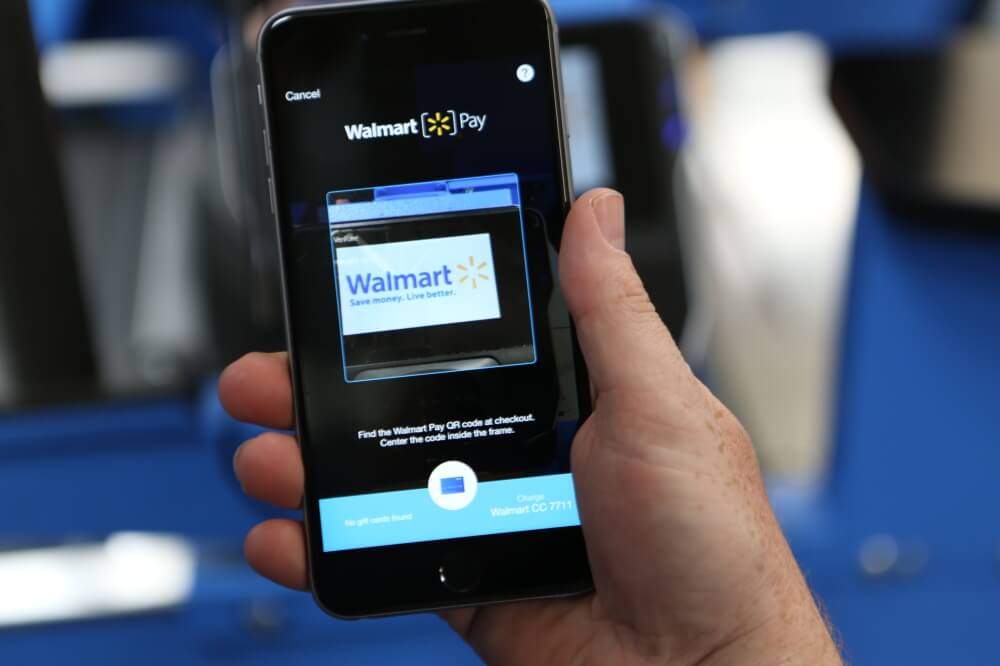 Walmart Pay is one of the free digital wallets in the market that is pretty handy when shopping in a Walmart store. What sets this app from the top online wallet apps (Google Pay or Apple Pay), is that it is meant for the Walmart store.
All you need is to download the Walmart Pay app to shop at Walmart.
Once the app has been downloaded to your mobile, you can store your credit and debit card details, and gift card information.  This is very handy especially if you forgot to or don't want to bring your wallet to the store, and still be able to shop.
You will be able to use the touch-free payment system at the store.
After you are done scanning your items at the check-out counter, all you have to do is open the Walmart Pay app and scan the QR Code on the register. Your receipt will be saved on Walmart Pay, and you will be saving paper and decreasing the chances of losing it!
Key Features
Walmart Pay is a product of the Walmart mobile app, and it is accessible on both iOS and Android.
Connect Visa, MasterCard, American Express and Discover credit cards, Walmart Gift Cards, eGift cards, and prepaid cards.
If you are using the Walmart Pay app, you can still apply paper coupons to cover your bill when the cashier is tallying your total at the check-out counter.
As one of the free digital wallet apps, Walmart Pay is easy to use and set up, the correct device and mode of payment integrate seamlessly.
It uses a Secure Sockets Layer (SSL) when transmitting information, and your credit card information is never shared with Walmart stores.
Download: Android | iOS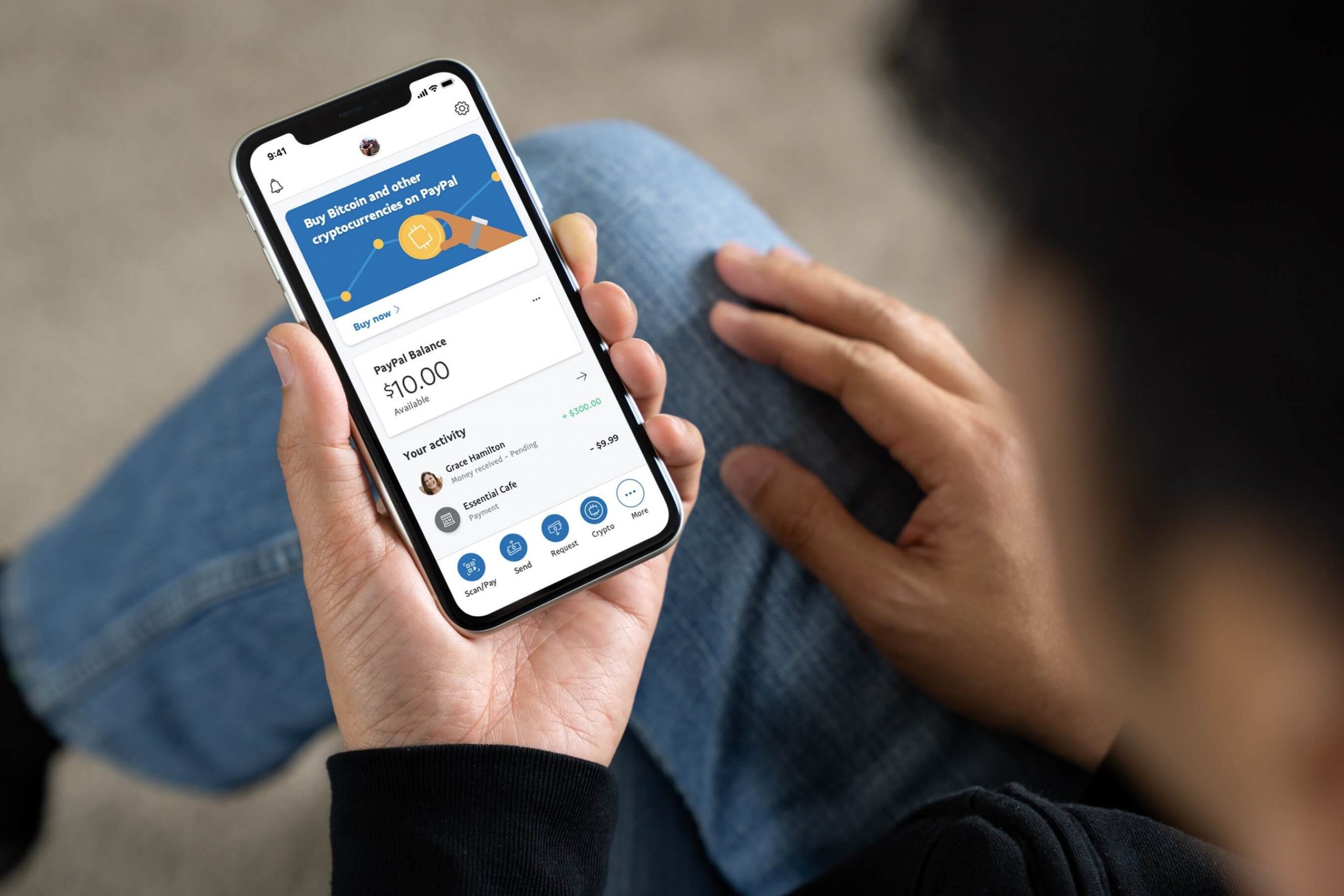 A very well-known app, PayPal has made quite a name for itself as one of the top online wallet apps. We all know that PayPal is a service to make online purchases, however, the mobile app can also be used to pay friends even if they don't have PayPal.
Venmo is owned by PayPal, and the services aren't different.
Unfortunately, it doesn't compare to Apple Pay and Google Pay when it comes to point-of-sale transactions. One of the biggest issues is that during COVID-19 times, PayPal still doesn't offer NFC payments.
Nonetheless, the fact that PayPal is very common and is a readily available option on websites and apps, and just about everyone has a PayPal account.
Key Features
The PayPal app is a free download and there are no charges for making purchases online.
Much like all payment apps, there is a 2.9 % fee charged if you use a credit card or a debit card to pay someone, sell something, or request money from someone using a credit card.
There are no charges when transferring money to a linked bank account, but a same-day or "Instant" transfer will be given a 1% surcharge, with a maximum amount of $10.
There is a transference fee to other countries, and they are different and higher charges.
You need a Paypal account to activate or to use the app.
The app does have a cashless, in-store purchasing function using QR codes. It does not rely on the NFC option the way Apple Pay and Google Pay do.
Download: Android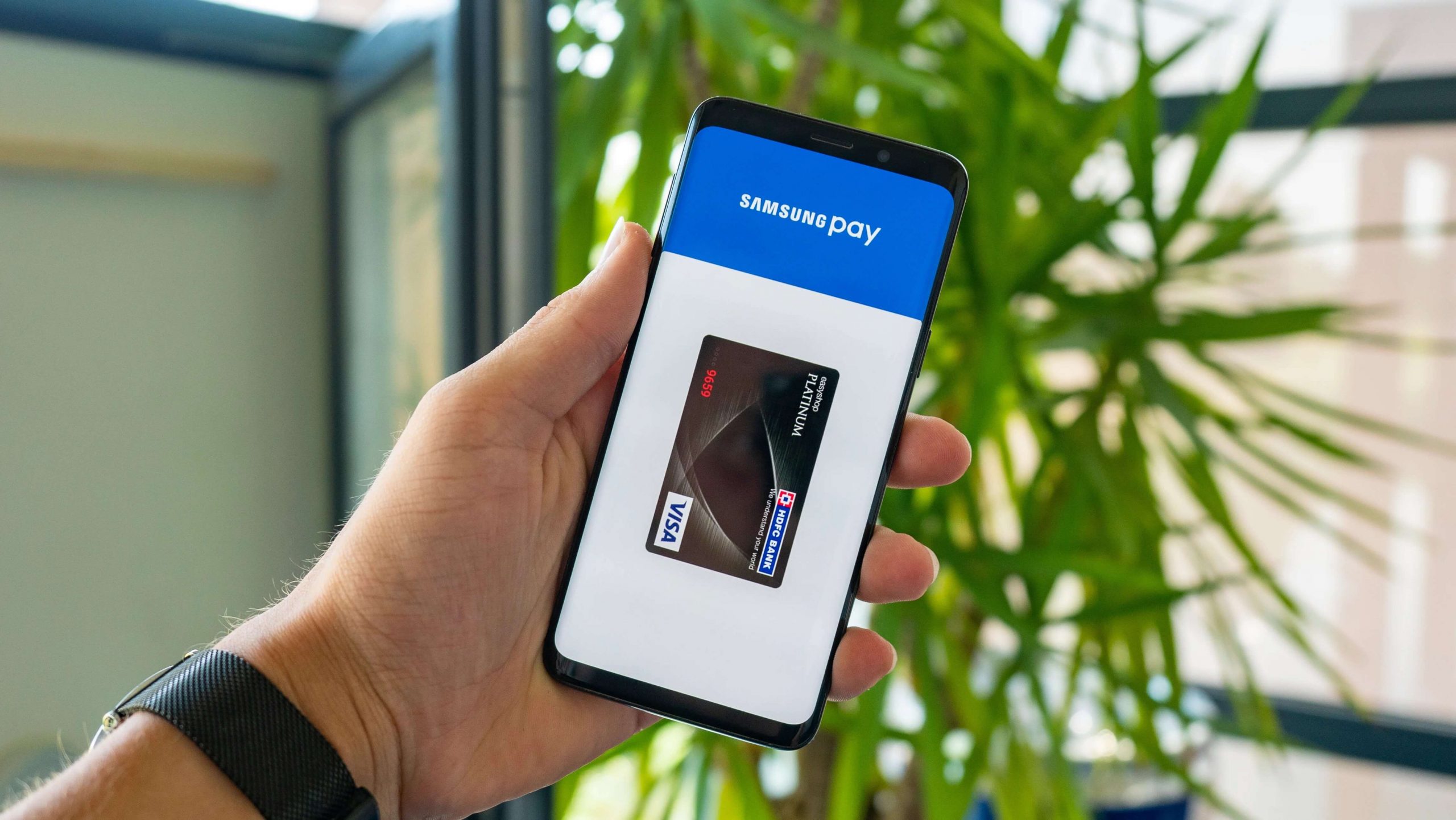 Samsung Pay is one of the top digital wallet apps, which has been more innovative than Apple Pay or Google Pay. It was the first app to initiate a rewards program, and the only one that allows users to pay at non-NFC magnetic credit card terminals (even though it's not an issue anymore).
The app has a new product feature called Samsung Money by SoFi. There are no fees charges and an interest-bearing cash management account. Samsung Pay allows NFC payments, loyalty plans, and Visa Checkout online.
This app is great for a Samsung smartphone user, but it doesn't allow person-to-person payments, a web interface, and cross-platform support.
Key Features
Samsung Pay works well with the recent Samsung phone models, starting from Galaxy S6.
Once Samsung Pay is set up, it is not possible to use Google Pay for NFC payments unless the phone settings are switched to the default tap-to-pay app.
There are only two mobile payment options available on this app, magnetic stripe credit cards, and cash.
The Samsung Money product feature by SoFi, allows the customer to use Samsung Pay as their bank. This service pays interest, has no fee, and Samsung teamed up with MasterCard and SoFi to make it available.
There is a reward point system, allowing the user to receive five Samsung rewards points every time they use Samsung Pay.
There is a store section feature in the app, where gift cards for shops and restaurants can be purchased, and a deals section offering printable coupons.
FAQs – Digital Wallet Apps
What Are Digital Wallets?
Digital wallets, which were formerly known as e-wallets, are mobile apps that store credit or debit card details in one place and let users make cashless purchases in-store and online through their mobile phones.
Since digital wallets use data encryption and biometric recognition, they provide users with a larger sense of control and convenience. This also makes them feel comfortable to be used to store identification documents, digital rewards, tickets, boarding passes, and room keys, and much more to save space.
What is the Most Used Digital Wallet?
In the U.S. one of the top digital wallets used is Apple Pay. It has over 43.9 million users to date. The second would be Google Pay, and they have about 10.2 million users for this period.
However, unfortunately, Samsung Pay's growth has been at a standstill by adding a mere 2 million more users from 2020 to 2025.
Which is the Safest Online Wallet?
When choosing an online wallet, there are many factors to look into. For example, is it secure with data encryption and or biometric identification? This applies to both Android and iOS users, and those safe online wallets are Cash App, Google Pay, PayPal, and Alipay.
If you are just a hardcore Android user then Samsung Pay for recent Samsung phones is good for you. For iOS loyal users, Apple Pay is the way to go.
Why Are Digital Wallets Popular?
Digital wallets are popular for various reasons. However, the two major reasons are that they are safe to use, and super convenient. Online transactions and cashless payments have become popular because of COVID-19, and they are great for a social aspect without any physical contact.
They also help people provide a clutter-free life with time to spare since all of their information is digitized, and safely secure from one location.
Instead of relying on your physical wallet, which you can lose at any given time, you have your digital wallet that even if lost information is encrypted yet accessible anywhere at any time.
Conclusion
Digital wallets, previously known as e-wallets, are not just convenient but are helping create a digitized ecosystem to develop a sustainable and stable economic situation. Tech integrated seamlessly with finance is still evolving to adapt to changing times.
Why do you use a digital wallet? Share with us in the comments below whether why you do or don't use a digital wallet, and which app is the one you rely on.
Other SaaSy goodness on All That SaaS:
30 Best To-do List Apps in 2023: Manage Your Tasks Effectively
The Pomodoro Technique + 26 Awesome Pomodoro Apps & Timers
Getting Things Done (GTD) Method + 14 Best GTD Apps in 2023
14 Kickass Note-Taking Apps to Up Your Productivity Game in 2023
24 Amazing Journal Apps to Use in 2023: Android and iOS
14 Expense Tracker Apps for Small Businesses & Households in 2023
18 Killer Reminder Apps to Stay on Top of Things in 2023
14 Amazing Budgeting Software for Personal and Business Finance in 2023
19 Email Clients for Maximum Email Productivity in 2023
16 Powerful Video Conferencing Software & Apps to Use in 2023
20 Awesome Paid Survey Apps to Make Quick Cash in 2023
20 Super Useful Calendar Apps to Organize Your Life in 2023
29 Best Time Tracking Software & Apps to Use in 2023
18 Powerful Online Resume Builders to Create a Stellar CV in 2023
39 Awesome Project Management Software in 2023
14 Amazing Budgeting Software for Personal and Business Finance in 2023